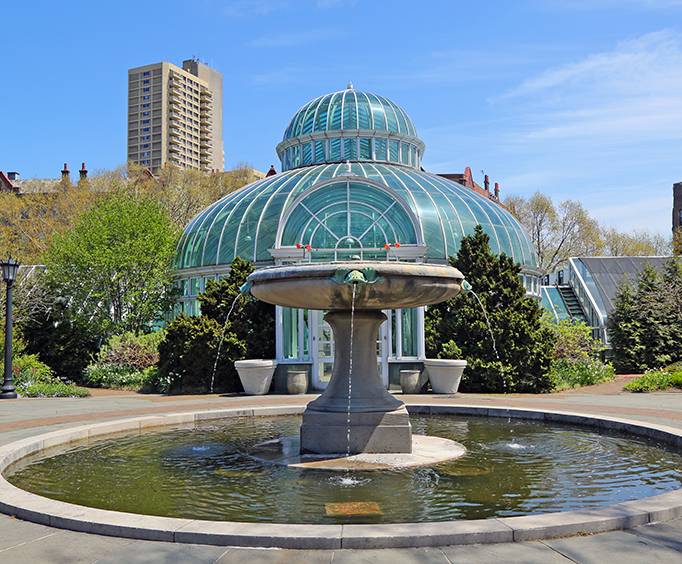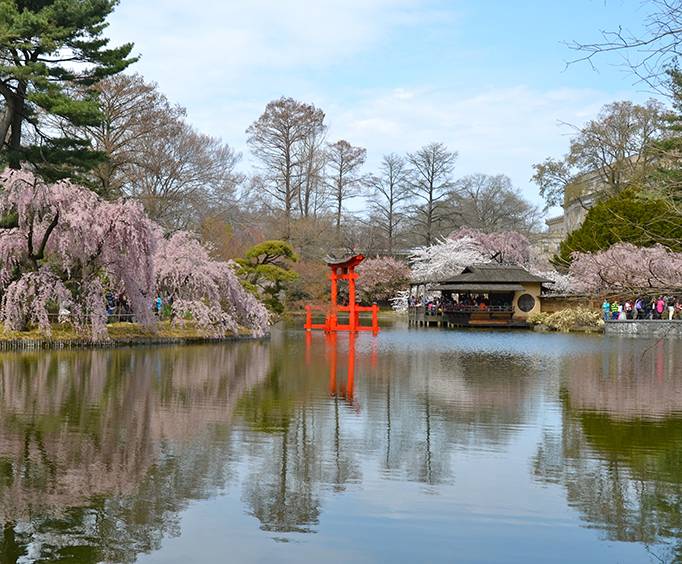 Brooklyn Botanic Garden in New York City, NY
990 Washington Ave Brooklyn, NY 11225
Hosting some of the gardens most breath taking array of flowers.
The Brooklyn Botanical Garden is the city's most beautiful and nature filled attraction. Founded in the 1910 has it become home to New York City's most dazzling array of plants. With all of three entrances located just across the street from the Prospect Park. Is the garden a place for everyone of all ages and all walks of life.
The Botanical Garden holds a variety of different gardens and conservatories, with plants and flowers ranging in all types. From the infamous Cherry blossoms, to the Rose garden, to the Rock garden, and a Fragrance garden -where you are allowed to touch and smell the different types of plants. As well as it's Aquatic, Desert and Tropical conservatories. It's never quite a dull moment while visiting Brooklyn Botanical Garden. And not to fret are there always different flowers in bloom, depending the season. Not to mention, the Botanical Garden is a great place if you are interested in Horticultural studies, do they offer a certificate in such.
Should you be in the area, it is the place to stop by and for all pun intended purposes, smell the roses. With many family oriented activities, as well as tours, it is a great child friendly outing. And should you visit the botanical garden on a bright and sunny day, is Prospect Park right across the garden. The park as Botanical Garden offers a variety of activities. Or should the day find itself snowy and blustery,is ice skating just located within the park as well. The Brooklyn Botanical Garden is a great place for those of all ages, so stop by and smell the roses or cherry blossoms. The Garden awaits.
Events at Brooklyn Botanic Garden