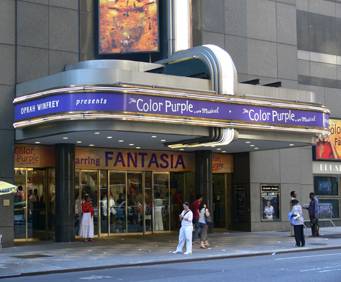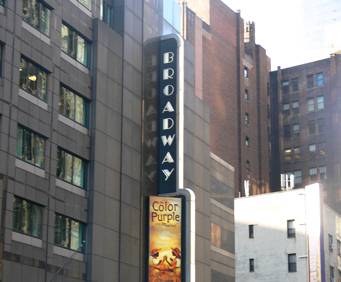 Broadway in New York City, NY
Originally known as the Wickquasgeck Trail, the street now known as Broadway was carved into Manhattan by Native American inhabitants. The trail wound through swamps and rocks along Manhattan Island. When the Dutch arrived in the area, it became the main road through the island. The Dutch called it "Heerestraat." By the mid-eighteenth century, part of the street was known as Great George Street. It wasn't until 1899 that it became known as Broadway.
Today, Broadway is the heart of the American theatre industry. It is a tourist attraction, drawing in visitors from all over the world to watch the most extraordinary productions around.
Buildings that stand on the street include Marble Palace, the Alexander Hamilton US Custom House, the Bowling Green Fence and Park and the Bowling Green Building, the Equitable Building, the Grand Central Hotel, the Paramount Building, Trinity Church, Winter Garden Theatre and the Woolworth Building.
The "Great White Way" is a nickname for a part of Broadway located in the Midtown section of Manhattan. This section encompasses the Theatre District and Times Square. Another well-known section is the "Canyon of Heroes," which is located in lower Broadway inside the Financial District. This section is home to the city's ticker-tape parades.
The following tours visit Broadway:
4/20/2019 - 3/31/2020
Experiencing the thrills of New York City first-hand has never been as easy or exciting as with this 48-hour pass to enjoy over 50 stops throughout the Big Apple from the luxury of a Double Decker Bus.
The following tours go by Broadway: