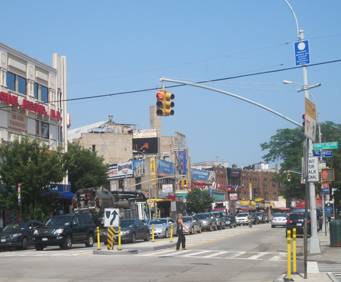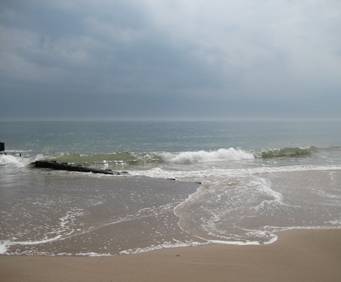 Brighton Beach in New York City, NY
Brighton Beach is known for having a high population of Russian speaking immigrants and for being a summer destination for NYC residents.
Its beaches along the Atlantic Ocean and its close proximity to Coney Island make it an attractive destination. The neighborhood has also been fairly popular in popular culture, starting with the 1983 play by Neil Simon Brighton Beach Memoirs and continuing into more modern pop culture references, such as the TV shows Law & Order, Blue Bloods and Person of Interest.

The area is bounded by Coney Island, Manhattan Beach, Gravesend and the Atlantic Ocean. It was developed originally as a beach resort in the mid 1800s. Today, the area has many Jewish immigrants from the Soviet Union in the community. Brighton Beach is also known as "Little Odessa." Many of the immigrants came from the city of Odessa in the Ukraine.

Though Brighton Beach is looked at as a hot spot for the Russian Mafia, public perception has believed that the crime has, for the most part, gone away. Notorious mafia groups included the Potato Bag Gang.

Notable residents include Jack Kirby, who was a comic book artist and the co-creator of Captain America, Fantastic Four, X-Men and the Incredible Hulk, and songwriters Howard Greenfield and Neil Sedaka.