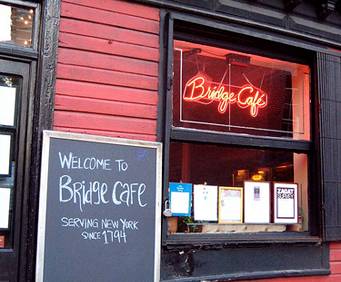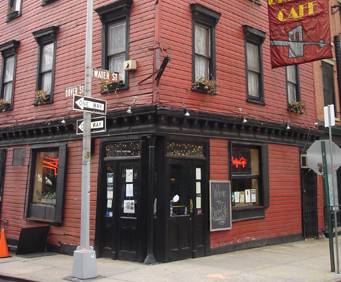 Bridge Café in New York City, NY
1724 Parsons Blvd Whitestone, NY 11357
The Bridge Café in New York City, NY is a favorite dining establishment with locals and visitors.
The restaurant is located in a building on Water Street inside a building that dates back to 1794. Newell Narme opened the "grocery and wine and porter bottler" inside this building then. At the time, it was two and a half stories tall, complete with a peaked roof.
In 1801, the store was bought out by Peter and Janet Laing as a grocery until 1826, when it was purchased by attorney Charles G. Ferris. Ferris leased the property to a variety of different saloons and boarding houses. In 1905, it was bought by Maurice Hyland.
The current owners of the Bridge Café purchased the building in 1979 and renamed it to its current name. They upgraded both the restaurant and the bar, though they kept the 1920s-style interior.
The Bridge Café has been labeled the Best Happy Hour in lower Manhattan and the Best Place for drinks in lower Manhattan.