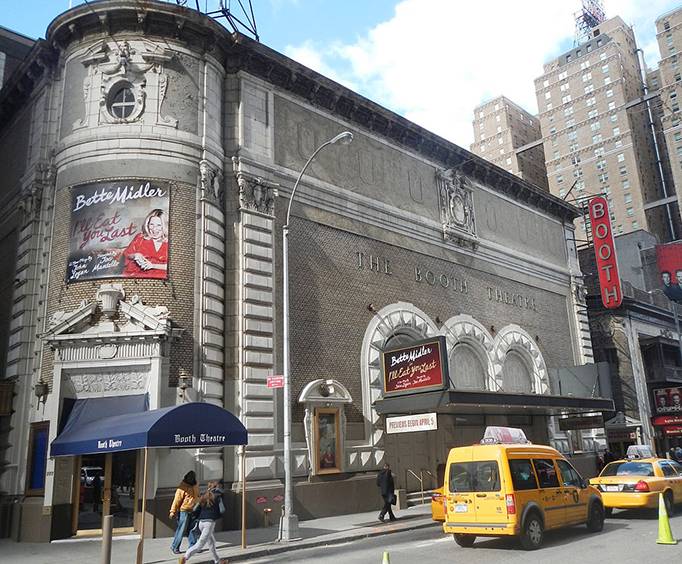 Booth Theatre in New York, NY
222 W 45th St New York, NY 10036
The Booth Theatre is a
Broadway
Theater located in New York, New York.
It first opened on October 16th, 1913. It is located at 222 West 45th Street in midtown, Manhattan. It is one of the busiest and most exciting areas in the city.
The Booth Theatre was designed by famed architect Henry B. Herts. It was named in honor of Edwin Booth who was a very popular nineteenth-century actor. Edwin Booth was the brother of John Wilkes Booth who is most known for assassinating President Abraham Lincoln in 1865. The first play that was performed at the theater was 'The Great Adventure' which was written by noted writer Arnold Bennett.
Throughout the years many notable productions have taken place at the Booth Theatre. Top hits such as The Elephant Man and Hand To God have been enjoyed by many visitors. Other top hits in recent years include 'The Most Happy Fella' and 'Next To Normal'. These days vistors can enjoy a large variety of different shows. They are constantly adding and changing their schedule to offer the best shows for visitors.
The Booth Theatre is set in a gorgeous building that holds more than 700 attendees. The local area outside the theater is filled with tons of shops and great eateries. It is a great Broadway Theater with tons of great history behind it.