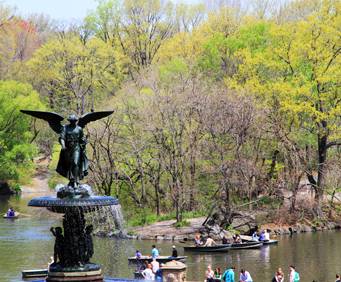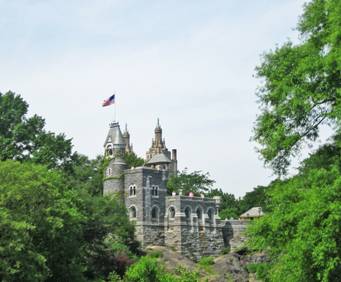 Belvedere Castle in Central Park in New York City, NY
79th St New York, NY 10021
Located in
Central Park
is the beautifully designed Belvedere Castle, atop which the National Weather Service takes measurements of the wind's speed and direction.
Before it became a source of meteorological information, the castle was created by Calvert Vaux, the co-designer of Central Park, in 1869 as a lookout to the Ramble and what is now the Great Lawn. Belvedere was a whimsical structure, one of the many in Central Park, and a Victorian folly.
"Beautiful view," or "panoramic view," is what Belvedere means, and you can see that just from looking at the castle from the Great Lawn in Central Park. Travel into the castle and stand on the observation deck and see all of the beautiful and panoramic views of Central Park.
In the 1960s, the castle became a point of vandalism and neglect when the New York Meteorological Observatory moved from Belvedere to the Rockefeller Center. However, in 1983, the Central Park Conservancy reopened the structure to the public after restoring it back to its beautiful condition. The castle has been the filming location of The Bostonians and used as a model for the castle of Count von Count in Sesame Street.