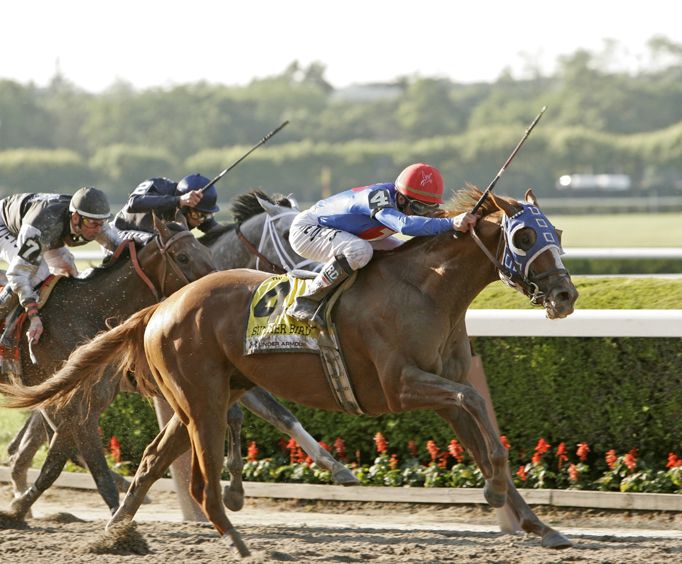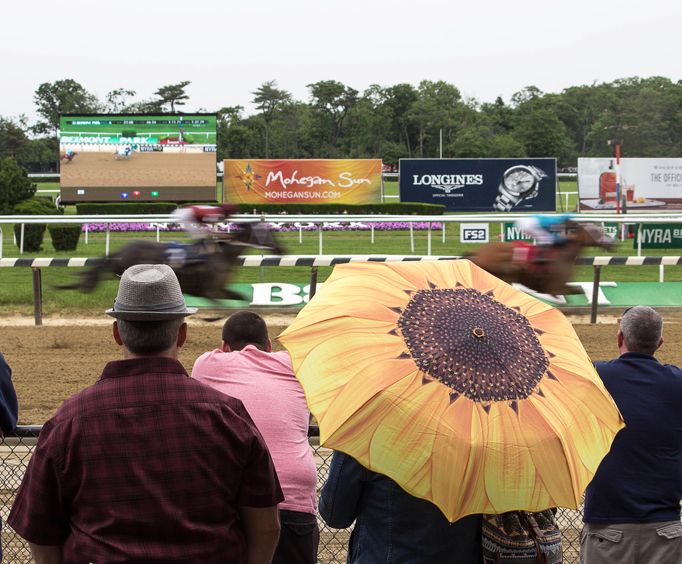 Belmont Racetrack near New York City, NY
2150 Hempstead Turnpike Elmont, NY 11003
The Belmont Park Race Course is a major Thoroughbred horse racing facility located in Elmont, New York, just east of the New York City limits. Travel to this racetrack is as simple as taking the Long Island Railroad out of New York and stopping at the Belmont Park. This race track has been the stage for many of racing's greatest legends for more than century.
There are many traditions to see and experience while you are visiting Belmont Park. There is the original white gate preserved from the original Belmont Park to be found outlined in ivy-covered brink. If you head to the Paddock you will find a magnificent bronze statue honoring one of the greatest of all thoroughbreds, the 1973 Triple Crown winner Secretariat. While at the Paddock, be sure to check out the stunning Japanese White Pine shading the Paddock. This White Pine was officially incorporated into the official Belmont Park Logo in 1968. It is thought to have been planted in 1826 and has escaped the axe several times in remodels and updates. Another interesting thing to notice while at the track is that 12 of the jockey-and-horse wrought iron fence designs on the outer fence are painted to commemorate the stable colors of the Triple Crown winners.
There are 19 murals depicting the old Belmont Park and carousel horses on the walls of the Garden Terrace Restaurant dating to the early 20th century. There is so much history to explore and unique findings at each turn that the Belmont Park is not simply a place to go for racing, but a place to see history.
Events at Belmont Racetrack