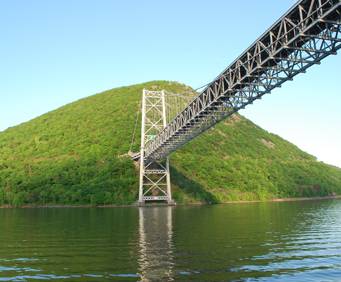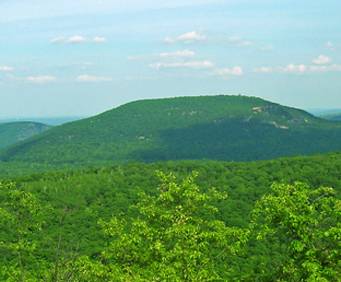 Bear Mountain in Bear Mountain State Park near New York City, NY
55 hessian drive Bear Mountain, NY 10911
Bear Mountain is one of the best-known peaks of New York's Hudson Highlands. Located mostly in Orange County's Town of Highlands, it lends its name to a nearby bridge and the state park that contains it.
Its summit, accessible by a paved road, has several roadside viewpoints, a picnic area and observatory, the Perkins Memorial Tower. It is crossed by several hiking trails as well, including the oldest section of the Appalachian Trail. The Appalachian Trail across Bear Mountain is currently being rebuilt and realigned by the New York - New Jersey Trail Conference to minimize erosion and improve accessibility and sustainability.
The steep eastern face of the mountain overlooks the Hudson River. The eastern side of the mountain consists of a pile of massive boulders, often the size of houses, that culminate in a 50-foot cliff face at approximately the 1,000-foot level. A direct scramble from the shore of Hessian Lake to Perkins Memorial Drive on the summit requires a gain of about 1,000 feet in roughly 0.8 miles. From the summit, one can see as far as Manhattan Island, and High Point Monument in New Jersey.