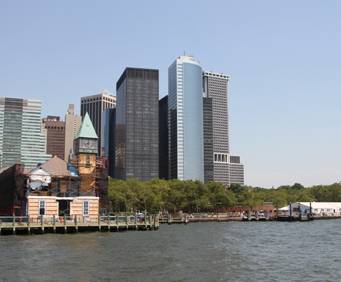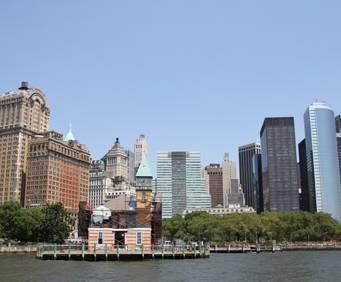 Battery Park in New York City, NY
The following tours visit Battery Park:
5/19/2019 - 3/31/2020
Experiencing the thrills of New York City first-hand has never been as easy or exciting as with this 48-hour pass to enjoy over 50 stops throughout the Big Apple from the luxury of a Double Decker Bus.
The following tours go by Battery Park:
5/21/2019 - 10/8/2019
10/10/2019 - 12/30/2019
1/1/2020 - 3/31/2020

Exploring New York has never been as easy as it is with the Manhattan Experience Tour!
5/19/2019 - 10/8/2019
10/10/2019 - 10/31/2019
11/1/2019 - 12/31/2019

Relax in the passenger seats of a luxury motorcoach while a professional tour guide provides you with an insight to the city as the coach cruises alongside hotspots such the Museum Mile, Greenwich Village, and Central Park.

Be a part of all that New York City has to offer when you take the New York, New York Sightseeing Tour which includes top highlights of the Big Apple.

Battery Park is a Tour Stop / Pick Up for the following tours:
With the New York Water Taxi, you can enjoy a One Day Hop-On/Hop-Off Pass that will allow unlimited use throughout the duration of your pass, with the taxi serving nine popular areas of New York City.





Inside Battery Park, you can find gorgeous gardens, walking trails, many monuments and more.
Battery Park is the starting point of NYC history. The location was recognized by Native Americans and Dutch Settlers. The Dutch West India Company began the settlement of New Amsterdam nearby in 1625. The colony grew and its commerce expanded, forming piers, wharves and slips along the coastline. Fort Amsterdam was constructed and, then, the first in a series of gun batteries formed around the shore.
The Battery has a fine promenade and an incredible vista of the harbor, two things that made it a popular place for New Yorkers to visit in the early 18th century. In 1982, Battery Park was declared a part of Harbor Park, a group of historic waterfront sites, by the state of New York.
Wander through the parks to visit the monuments designed to honor the soldiers, explorers, inventors and immigrants of the area. The American Linden tree was planted in 1995 to honor 19th century singer Jenny Lind. Her concert in Castle Garden in September of 1850 was the musical event of the century.