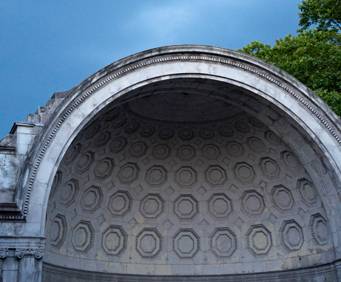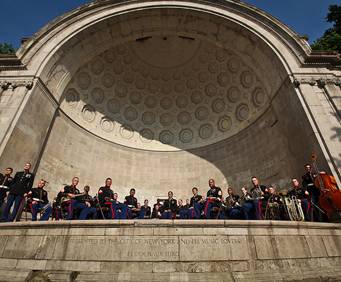 Bandshell in Central Park in New York City, NY
Central Park's Naumburg Band Shell, an original feature of the Park, has come a long way from its beginnings as a mere classical music arena. It was constructed in 1862, at a time when pop music concerts were deemed unsuitable for such a venue.
Today, the Band Shell is known for its summertime concerts, which include a variety of musical artists from a wide range of different genres in addition to the traditional classical. The site of both a speech delivered by Martin Luther King Jr. and a eulogy read for John Lennon, it has become a place of historical importance within the Park. The Band Shell is located south of Bethesda Terrace between 66th and 72nd Streets.