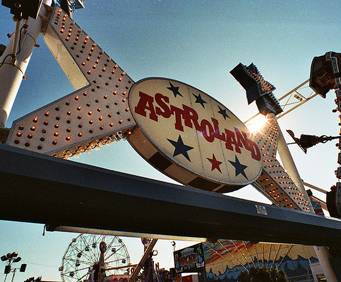 Astroland Amusement Park in New York City, NY
1000 Surf Avenue Brooklyn, NY 11224
From thrilling rides like the legendary Cyclone to the general sense of fun that the
Coney Island
area provides, Astroland Amusement Park is always a great time of family friendly excitement in New York City.
With dozens of thrilling rides, three arcades and Coney Island-style dining, it's no wonder that Astroland is continually frequented by locals and visitors alike. Whether you're braving rides such as Dante's Inferno or spending a day with the children as they play games and ride the carousel, there's certainly something for everyone at this eclectic attraction.
Aside from the celebration that can be found at Astroland everyday, there are also a number of special events throughout the year to add to the excitement. From enjoying the annual Mermaid Parade to taking in any of the frequent concerts at the park, entertainment comes in a variety of forms when visiting Astroland Amusement Park.