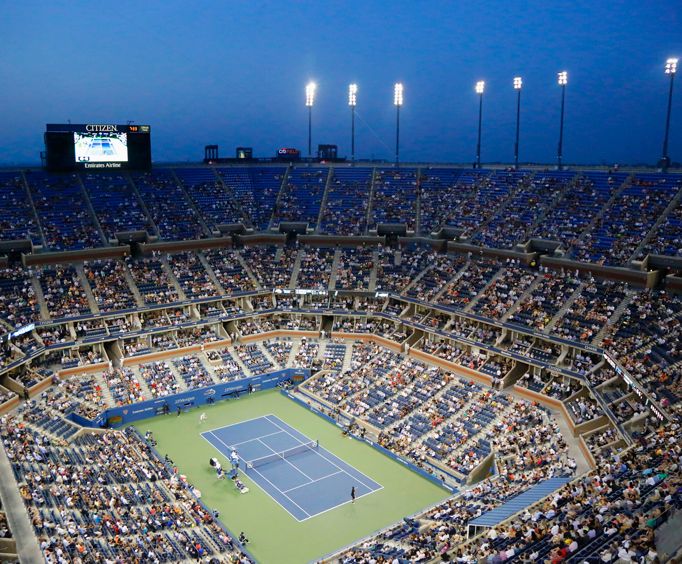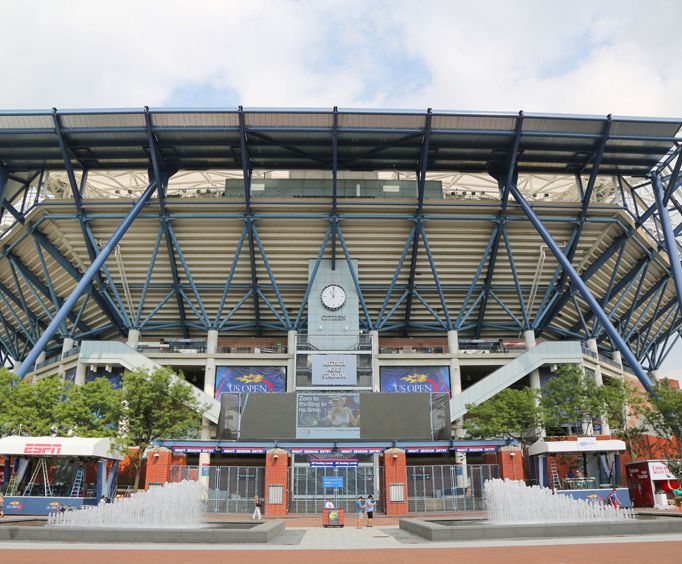 Arthur Ashe Stadium in New York City, NY
124-02 Roosevelt Ave Flushing, NY 11368
The Arthur Ashe Stadium is a tennis stadium at Flushing Meadows-Corona Park in Queens, New York City. The stadium is part of the USTA Billie Jean King National Tennis Center and is the main stadium of the US Open tennis tournament. This tennis stadium has been host to many high level and history-making tennis tournaments.
With a capacity of 23,771, the Arthur Ashe Stadium is the largest tennis stadium in the world. Home to many high-level US Open tennis tournaments, the stadium is a favorite among tennis fans from around the world. Opening in 1997, this venue has hosted the largest tennis events in the world.
The stadium is named after Arthur Ashe, winner of the 1968 US Open, the first in which professionals could compete. The original stadium design was open air and did not include a roof. After the venue suffered several event delays, they decided to add a retractable roof to the stadium in 2016. Event goers now need not worry about weather cancellations.
If you are a tennis fan who is visiting Queen, New York, the Arthur Ashe Stadium will provide you a tennis experience unlike any other. The sheer size of this stadium brings excitement and tennis entertainment not matched by any other stadium in the world. Be sure to check out a tennis match when in town! And don't worry about finding a place to stay as there are many area hotels such as the Parc hotel and Spring Hill Marriot, both less than a mile from the stadium!
Events at Arthur Ashe Stadium