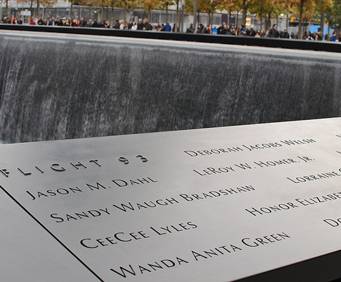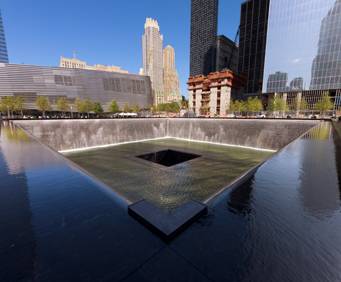 9/11 Memorial in New York City, NY
Liberty St New York City, NY 10006
The 9/11 Memorial was built as a way to remember those who lost their lives in the 2001 terrorist attacks on the World Trade Center site, Shanksville, Pennsylvania and the Pentagon.
The memorial also honors the six people who were killed in the World Trade Center bombing in February of 1993. The names of every victim in each attack are inscribed in bronze panels that line the two reflecting pools in the memorial. The pools are located in the spots where the Twin Towers once stood. Each pool is almost an acre in size and both feature the largest man made waterfalls on the continent.
Architect Michael Arad created the design for the memorial. He was assisted by landscape architect Peter Walker and used the winning design in the global design competition held in 2003.
Guests can also explore the National September 11 Memorial Museum to explore exhibits, attend events and listen to interviews on the matter. Photographs, videotapes, voice messages, recovered property, clothing, personal effects, workplace memorabilia, incident-specific documents and original writings are all on display.
The following activities include admission to 9/11 Memorial:
The following tours visit 9/11 Memorial:
4/19/2019 - 10/8/2019
10/10/2019 - 10/31/2019
11/1/2019 - 12/31/2019

Relax in the passenger seats of a luxury motorcoach while a professional tour guide provides you with an insight to the city as the coach cruises alongside hotspots such the Museum Mile, Greenwich Village, and Central Park.
The following tours go by 9/11 Memorial:
4/19/2019 - 3/31/2020
The 60-Minute Liberty Cruise tour travels to Ellis Island for an up close and personal look at The Statue of Liberty.
4/21/2019 - 10/8/2019
10/10/2019 - 12/30/2019
1/1/2020 - 3/1/2020

Exploring New York has never been as easy as it is with the Manhattan Experience Tour!