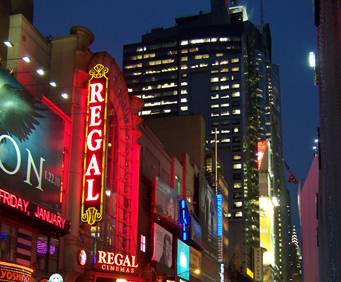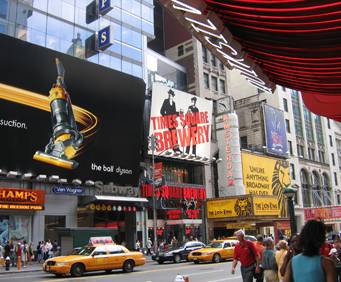 42nd Street in New York City, NY
42nd Street
On 42nd Street, you can find the
United Nations Headquarters
, the Chrysler Building,
Grand Central Terminal
, the Port Authority Bus Terminal and
Times Square
. Since the turn of the 20th century, 42nd Street has made a place for itself in the hearts of New Yorkers.
What was once Longacre Square, 42nd Street was the home to "unsavory" activities, like peep shows. In 1933, the movie 42nd Street was set in Depression Manhattan. Broadway shows and prostitution made up the show. Nearly 50 years later, it was made into a successful Broadway musical.

Recently, 42nd Street has become a "legitimate" theatre, restaurants and shops. Millions flock to the city from across the country and often around the world to see areas in NYC like 42nd Street.