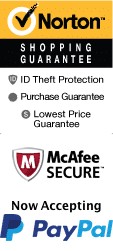 Moxy NYC Downtown
26 Ann Street New York City, NY 10038
1-800-987-9852
Chat Now
Moxy NYC Downtown is an ideal place to stay for a vacation because it offers a unique and modern experience that is bound to leave a lasting impression. The sleek design of the hotel lends to its hip atmosphere, and visitors can expect to feel the energy of the surrounding city as soon as they step foot in the lobby. The hotel also boasts an impressive location in the heart of the Financial District, making it a popular choice for those looking to explore downtown Manhattan.

Within walking distance of the hotel, visitors can find many exciting activities to enjoy. The 9/11 Memorial Museum is just half a mile away, and Battery Park, which offers stunning views of the Statue of Liberty, is just over a mile from the hotel. For those wanting to experience New York City's nightlife, many bars and restaurants are just a short walk or cab ride away.

The amenities at Moxy NYC Downtown are perfect for those looking to enjoy a fun-filled vacation. The fitness center, which is available 24/7, is equipped with top-of-the-line cardio machines and weights. The hotel also has an outdoor terrace that features a bar and beautiful views of the city, making it an excellent spot to relax after a day of sightseeing.

All rooms at Moxy NYC Downtown are equipped with a flat-screen TV, making it easy to wind down and catch up on your favorite shows. High-speed internet is available in all rooms, making it easy to stay connected with loved ones while on vacation. For those wanting to indulge in some room service, the hotel offers a variety of delicious options.

Moxy NYC Downtown is conveniently located near many popular restaurants and shopping malls. Brookfield Place, which features many high-end retailers, is just a short walk away. Visitors can also enjoy dinner at Bobby Van's Steakhouse, just a few blocks from the hotel, or indulge in some Italian cuisine at Eataly Downtown, which is less than a mile away.

In summary, Moxy NYC Downtown is a great choice for those looking to enjoy a vacation filled with excitement and adventure. With its modern design, fantastic location, and top-notch amenities, visitors are sure to have an unforgettable experience.
Location Highlights
Located in the heart of Manhattan's Financial District, the Moxy NYC Downtown offers guests the perfect opportunity to explore some of New York's must-see attractions. Just steps away from popular landmarks like the One World Observatory, the 9/11 Memorial and Museum, and the Battery Park, guests will find themselves at the epicenter of the city's cultural hub. With a range of restaurants, cafes, and bars located within walking distance of the hotel, guests won't need to travel far for a taste of some of New York's finest cuisine. Indulge in the city's famous pizza at nearby Lombardi's Pizza or head to Blacktail, just a short walk from the hotel, for a taste of their signature cocktails. When it comes to shopping, the hotel is conveniently located near a range of boutiques and malls, including the Westfield World Trade Center and Brookfield Place, both just a ten-minute walk away. Whether you're looking for a quick snack from a convenience store or a unique souvenir from a craft store, guests are sure to find what they need nearby.
Book Now!