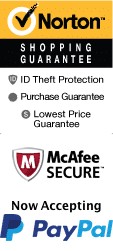 Hotel Edison
228 West 47th Street New York, NY 10036
1-800-987-9852
Chat Now
If you are looking for a place that can provide you with a relaxing and comfortable experience during your stay in New York City, then Hotel Edison is one of the top hotels to consider. When you step into the hotel, you will be immediately impressed by the classic decor and modern atmosphere. This hotel is one of the most popular choices among tourists, and for a good reason – from its great location to its excellent service, it offers everything you need for a fantastic vacation.
Less than a mile from Hotel Edison lies Times Square, a popular destination for tourists who want to explore the heart of New York City. Guests can take quick strolls to admire the neon lights and bustling atmosphere of the city, grab something to eat at one of the many restaurants or shops, or go see a Broadway show. A few blocks south of the hotel is Bryant Park, a public park that offers scenic views and a variety of events throughout the year.
About the Hotel

The Hotel Edison features a fitness center where guests can work out and take in the beautiful view of the city at the same time. Guests can also enjoy a swim in the heated indoor pool or relax in the hot tub after a long day of exploring. For guests who prefer to start their day with a hot breakfast, the hotel offers a complimentary continental breakfast every morning. The hotel also has a stylish lounge area where guests can socialize or unwind with a drink, making it the perfect place to spend your downtime. Recently featuring a complete renovation, the hotel offers modern amenities with a touch of old school charm.
About the Rooms

All of the guest rooms at Hotel Edison are designed to provide the ultimate comfort and relaxation experience. Available amenities in the rooms include a TV with cable/satellite, a coffee maker, ironing boards, and high-speed Wi-Fi. For a fee, guests can also enjoy Pay-Per-View movies, and room service is also available. Most rooms also come equipped with a fridge and microwave. This hotel offers a variety of rooms, from standard rooms to luxurious suites, to fit every guest's needs.
Last but not least, Hotel Edison is surrounded by an array of restaurants and shopping destinations within walking distance, including The Red Flame Restaurant, Hard Rock Cafe, and The Shops at Columbus Circle. The hotel is also conveniently located near sports arenas like Yankee Stadium and The Barclays Center, making it a great choice for sports fans.
In conclusion, if you're seeking a hotel that offers every necessary accommodation in the heart of New York City, Hotel Edison is an excellent choice. From its prime location, excellent amenities, and recent upgrades, it provides an unforgettable experience that you won't forget.
Location Highlights
The Hotel Edison is located in the heart of Manhattan, just a stone's throw away from Times Square. Its prime location makes it the perfect spot to stay for both business and leisure travelers alike. It's within walking distance to countless restaurants, bars, and shops. There are ample opportunities for shopping nearby, including flagship stores like Macy's, Bloomingdale's, and Saks Fifth Avenue. If you're looking for more unique shopping experiences, the hotel is also mere minutes from the famous Diamond District, renowned for its plethora of jewelry stores and gemstone traders. There are many memorable dining options just a short walk from the hotel, including the iconic Italian restaurant Carmine's, which features hearty family-style dishes, and the world-famous Junior's Cheesecake, which offers a wide variety of sweet treats. Whether you're looking for a relaxing stroll in Central Park or a thrilling visit to the Metropolitan Museum of Art, the Hotel Edison's location makes it the perfect starting point for an unforgettable trip to New York City.
Book Now!