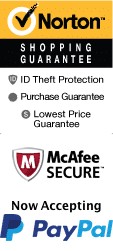 Hilton Garden Inn New York Times Square
326 West 37Th Street ?? ????, NY 10018
1-800-987-9852
Chat Now
The Hilton Garden Inn New York Times Square is an excellent choice for your vacation stay. The hotel is conveniently located in the heart of Times Square, offering easy access to some of the best dining, shopping, and entertainment experiences in the world. With its attractive and modern design, beautiful accommodations, and friendly staff, this Hilton property is sure to meet or exceed your expectations.

Less than a mile from the hotel, you'll find some top activities that will keep you and your family entertained. Some of these activities include taking a stroll through Central Park or visiting the Empire State Building. If you're in the mood for shopping, the hotel is located near some of the world's most prestigious department stores such as Bloomingdale's and Saks Fifth Avenue. In addition, there are plenty of great restaurants and bars within walking distance to satisfy your appetite and quench your thirst.

The Hilton Garden Inn New York Times Square has a lot to offer guests of all ages with its numerous amenities. The fitness center is available 24/7 for those who like to stick to their exercise routine while traveling. The hotel also features an indoor pool and hot tub, perfect for relaxation after a long day of exploring the city. Guests can also wake up to a complimentary continental breakfast served daily in the hotel's restaurant. In addition, the hotel's unique features include a convenience store to grab snacks or other essentials.

The hotel is equipped with modern amenities to make your stay more comfortable. Each of the rooms is equipped with a TV and cable, giving you access to a wide range of channels. You can also enjoy a cup of coffee every morning as each room comes with a coffee maker. For business travelers, high-speed internet is available in every room, and free local calls will keep you connected with your colleagues. If you need to keep your clothes wrinkle-free, you can use the iron and ironing board in your room.

In conclusion, if you're looking for a friendly and comfortable place to stay while visiting New York City, you can't go wrong with the Hilton Garden Inn New York Times Square. Located near activities that cater to all ages, you'll find a lot of options to explore some of New York's famous landmarks. It is also conveniently located near various shopping and dining opportunities. Book a room today and start planning your stay in the city that never sleeps.
Location Highlights
The Hilton Garden Inn in Times Square boasts one of the most coveted locations in all of New York City with an impressive array of attractions, shopping, and dining opportunities just steps from the hotel. For those looking to stock up on essentials, you'll find grocery stores and convenience stores/gas stations close by. If you're looking for something a little more upscale, head to one of the many boutiques or craft malls in the area. Foodies will delight in the abundance of restaurant options nearby, including famous dishes like New York-style pizza or steaming bowls of ramen. After fueling up, check out the variety of parks and attractions surrounding the hotel such as Central Park or the Empire State Building. With so much to see and do, the Hilton Garden Inn in Times Square is the perfect home base for your New York City adventure.
.
Book Now!