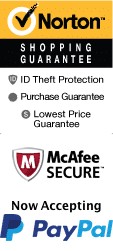 DoubleTree Chelsea
128 W 29th St New York, NY 10001
1-800-987-9852
Chat Now
If you're looking for a hotel with a prime location, the Doubletree by Hilton Hotel New York is the perfect destination. Located in the heart of Chelsea, it offers a convenient stay for couples and families wanting a fun-filled vacation or business travelers needing easy access to the city's commercial and financial hubs. The hotel offers luxury accommodations and personalized excellence that sets it apart from other hotels in the area. From the first look, you will be blown away by its modern and elegant façade; the interior décor is equally impressive and will make you feel right at home.

Less than a mile from the hotel, you can find the Empire State Building, a must-see attraction in New York City. Other top activities within two miles of the hotel include the Madison Square Garden, the High Line Park, and Times Square. If you are looking to venture further out, the hotel is just a short drive from the world-famous Central Park, the American Museum of Natural History, and the 9/11 Memorial and Museum. The hotel also offers a complimentary shuttle service that can take you to any of these must-see sights.

The hotel boasts several amenities that make it perfect for a weekend getaway or extended vacation. The fitness center is well equipped and available to guests for their use. The indoor pool is heated, and guests can enjoy a swim all year round. You can take advantage of the hot tub to unwind from a long day or take a dip in the pool during the warmer seasons. And with the complimentary continental breakfast, you can start your day right with a variety of hot and cold items that cater to every craving.

All rooms at the Doubletree Chelsea are spacious, modern, and equipped with features that make your stay comfortable and enjoyable. Every room is equipped with a fridge and a microwave to ensure that guests can enjoy their favorite snack and drink at any time. If you're looking for a refreshing drink, the coffee maker is at your disposal to deliver the perfect cup anytime you want. The hotel offers high-speed internet, allowing you to stay connected to work or family, and Pay Per View TV is available for entertainment purposes.

The Doubletree Chelsea is located within walking distance of numerous top-rated restaurants in New York City. Junoon, a contemporary Indian restaurant known for its fusion cuisine, is located half a mile from the hotel. For Italian food, you can visit PizzArte, which is located a mile from the hotel. Shake Shack, serving up signature burgers and shakes, is two miles from the hotel. If you're craving Mexican food, Dos Caminos, located less than a mile away, is the place to go.

In conclusion, the Doubletree by Hilton Hotel New York is an outstanding destination for anyone looking for luxury, convenience, and style. Its excellent location makes it easy to access all major attractions in New York City, and its amenities are designed to ensure that guests have an entertaining and comfortable stay. From a hot breakfast to a dip in the pool or a stroll through some of the best restaurants in the city, this hotel is perfect for anyone looking to make unforgettable memories in one of the world's greatest cities.
Location Highlights
Nestled in the heart of Chelsea, the Doubletree by Hilton Hotel New York City - Chelsea is at the perfect location for travelers looking to experience the best of what New York City has to offer. The area is teeming with boutique shops, high-end retailers, and charming cafes that fit the palates of any discerning traveler. Just a stone's throw away, guests can visit some of New York's famed attractions like the High Line, the Empire State Building, or the iconic Madison Square Garden. When it's time to dine, the area has an enticing selection of restaurants serving dishes ranging from traditional Italian to tapas and pub fares. For last-minute shopping trips or fueling up for a long day exploring the city, nearby grocery stores and gas stations provide quick and convenient stops. If you want a break from the hustle and bustle of the city, Madison Square Park is the ideal spot. Take a stroll, sit and read in the sun, or enjoy a bite to eat at one of the park's cafes. The Doubletree by Hilton New York City - Chelsea location places guests at the heart of one of the city's liveliest neighborhoods, with endless options for discovering all that New York City has to offer.
.
Book Now!