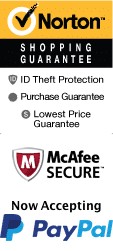 Belleclaire
2175 Broadway New York, NY 10024
1-800-987-9852
Chat Now
Related Lodging by Category:
If you're looking for a comfortable stay in the heart of New York City, the Belleclaire Hotel is the ideal choice. With its impressive architecture and prime location on Broadway, it is an excellent place to stay for a vacation. The hotel is renowned for its hospitality and is committed to delivering the best possible experience to its guests.

The hotel is located in a bustling area of the city that is less than a mile away from the Central Park Zoo, making it a top activity for travelers. Within the hotel, there is a state-of-the-art fitness center to keep up with your workout routine while on vacation. For those who'd like a more relaxing way to unwind, there is an indoor heated pool and hot tub as well. Guests can also enjoy a delicious continental breakfast every morning, which is included in the room rate.

Belleclaire Hotel features beautiful rooms with large windows that allow a lot of natural light. The rooms are equipped with modern amenities like a flat-screen TV, cable television with pay-per-view, a coffee maker, iron/ironing boards, and high-speed Wi-Fi to ensure guests have everything they need for a comfortable stay. Every room is also equipped with a fridge and microwave, making it the perfect place to store and heat up food items.

The hotel underwent a recent renovation to give it a more comfortable and modern feel, which is reflected in the chic furnishings and subtle decor. The hotel staff is incredibly friendly and knowledgeable, ensuring that guests' every need is met. They are always available to help plan your itinerary, recommend restaurants or book tours.

For those who wish to explore more of the city, the Belleclaire Hotel is located near some of the best bars and restaurants in the city. Customers can explore a plethora of dining options within a few miles from the hotel, such as The Ribbon Restaurant, The Mermaid Inn, and The Smith. The hotel is also less than 3 miles away from Madison Square Garden and the iconic Times Square.

To sum up, Belleclaire Hotel is a great place to stay for travelers looking for unparalleled comfort in a prime location in the heart of New York City. Whether you want to explore the museums or just relax after a long day of sightseeing, there's something for everyone here. So book your stay at the Belleclaire Hotel and start your adventure in the Big Apple!
Location Highlights
The Belleclaire hotel is strategically located at the heart of Upper West Side in New York City, just a stone's throw away from some of the most iconic landmarks in the Big Apple. This hotel is perfect for those who want to be immersed in the bustling city while still enjoying some peace and quiet. Its prime location offers a vast array of shopping options, ranging from grocery stores and gas stations to high-end boutiques and craft malls.

Food enthusiasts will undoubtedly appreciate the numerous amazing restaurants found within walking distance from the hotel. Some of the more popular eateries include Serafina, famous for its delectable pizza and pasta dishes, and Levain Bakery, hailed for its world-renowned chocolate chip cookies. For a cozy night out, The Mermaid Inn is an excellent option, offering top-notch seafood dishes in a relaxing environment.

Central Park is also nearby, boasting breathtaking views, picture-perfect picnic spots, and plenty of outdoor activities, including horseback riding, rowing, and biking. Another must-visit attraction is the American Museum of Natural History, just a few blocks away from Belleclaire. This museum's fascinating exhibits range from displays of ancient civilizations to life-size models of animals and space rocks.

Overall, with so many nearby attractions, shops, and eateries, the Belleclaire is the perfect launching pad for an unforgettable New York City adventure.
.
Book Now!