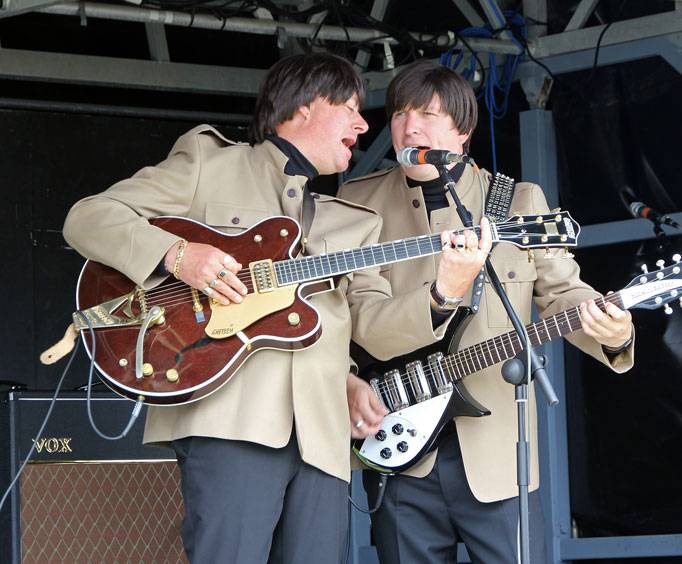 The Fest for Beatles Fans near New York, NY
2 Exchange Pl Jersey City, NJ 07302
Take a stroll down Abbey Road and revisit time from the past when you come and enjoy The Fest for Beatles Fans! Next years festival will be held the weekend of March 27, 2020 - March 29, 2020 at the Hyatt Regency Jersey City on the Hudson. Tickets will be available for purchase towards the end of October 2019.
The Fest for Beatles Fans is a must on each true Beatles fan's bucket list. Be prepared to close your eyes and reminisce as you hear some of the favorites such as "Hey Jude", "Let It Be", "I Want To Hold Your Hand", "Strawberry Fields Forever", "Lucy In The Sky With Diamonds", and of course "All My Loving" and more! Every die-hard Beatles fan will want to come and join in on this memorable celebration!
Aside from hearing all those fantastic songs of yesteryear taking you back to the years of your youth, there's even more to love about the Beatles Fest! The Fest Shop will have all of your Beatle memorabilia available for purchase from books, clothing, music and more! The Giant Beatles Marketplace will have vendors from all across the globe peddling their unique and treasured fares as well. And, of course there will be a Beatles look-alike contest and a 60's dance party that will make you feel like you've taken a step back through time!
Create Your Custom Package
Points of Interest