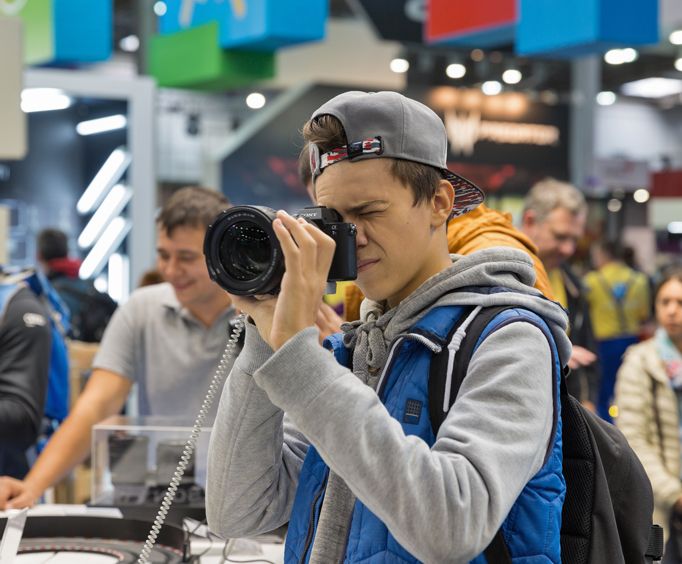 PDN PhotoPlus International Conference and Expo in New York City, NY
655 W 34th St New York, NY 10001
The PDN PhotoPlus International Conference and Expo will be held from October 21 through 24, 2019. The expo will be held at Jacob K
Javits Convention Center
in New York City, NY and is the largest annual photography event. Event hours are Thursday, October 24 from 10 am until 5 pm, Friday, October 25, 10 am until 5 pm, and Saturday, October 26 from 10 am until 4 pm. Expo passes will be available after June 6 until October 23 for free. Onsite during the event passes will be $25 and photo walks will cost $75.
There will be some 225 exhibitors displaying thousands of the latest camera equipment and accessories. Master classes will be taught by award-winning photographers. These classes will demonstrate lighting, portraiture, post-production, filmmaking, and the art of visual storytelling. Each class will be limited to 50 participants to provide a better learning experience.
PhotoPlus was founded in 1983 and is the largest photography and imaging show in North America. Professional photographers, photography enthusiasts, cinematographers, students and educators from around the world attend the conference and expo. PhotoPlus features over 200 exhibitors and brands displaying thousands of the latest products and services for you to touch, try and compare.
This event is close to The New York Museum of Contemporary Art, The McKittrick Hotel, and B&H Photo, Video, and Electronics. Keeping up with industry trends along with knowledge from experienced professional photographers will make this a must-see event.
Create Your Custom Package
When:
October 24, 2019 - October 26, 2019
Points of Interest