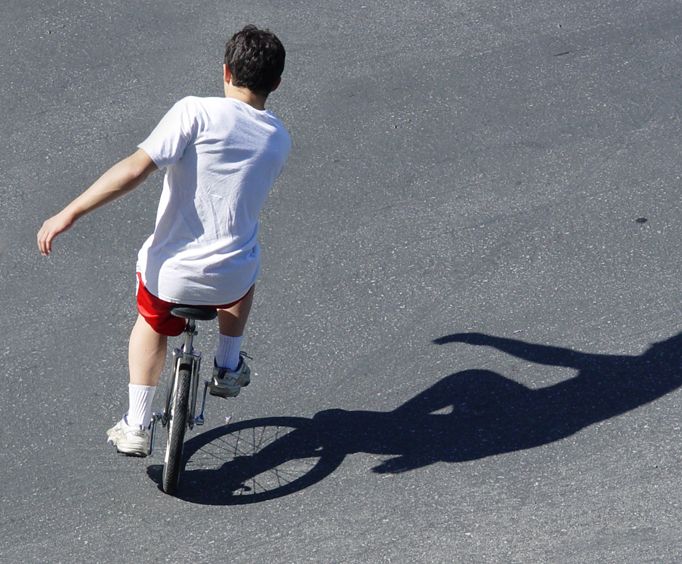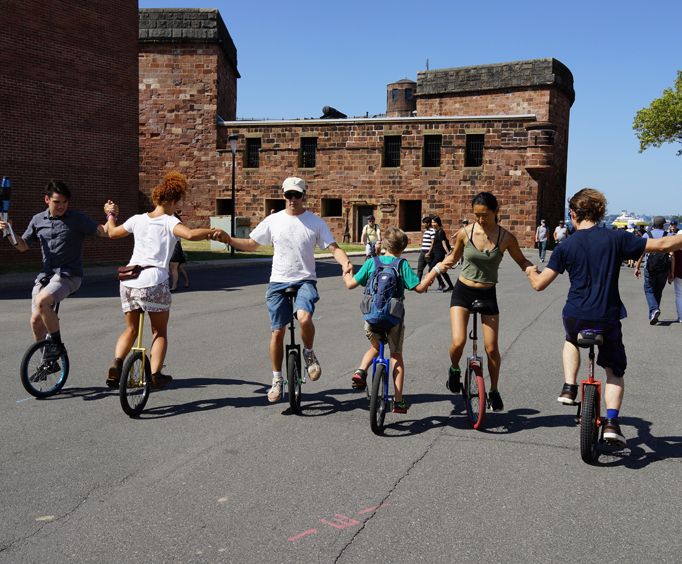 New York City Unicycle Festival in New York City, NY
The very least that could be said about unicycles is that they are different. They are also fun, and those who ride them are without a doubt a unique breed of individuals. With that being said, you know anytime they gather it's gonna be an interesting time, and that's exactly what happens at the annual NYC Unicycle Festival. The festival is the largest of its kind east of the Mississippi River and features fun-filled activities for the entire family.
The NYC Unicycle Festival is open to all age groups and experience levels, so no matter if you are a lifelong "Uni" or if you have never been on a "one-wheeled wonder" in your life, you are welcome. The festival takes place the last weekend of August in various locations around the city, including rides through historic areas of Brooklyn and Manhattan, including Battery Park and the West Side, and Governors Island where the main portion of the festival takes place. The main patio of the event includes races, sporting competition, special presentations, a vendor area, a food zone, arts and crafts fair, and more. Live music by local bands, as well as tunes from a top-rated DJ, will keep the one-wheel action rolling.
Admission to the festival is free, food stalls and beverages are available for cash. Contributions are welcome to help keep the festival going, and to make it bigger and better every year. Contributions can be made via the NYC Unicycle Festival's official website. Children are asked to be accompanied by an adult. No large bags or purses, please. Security will be on site.
Create Your Custom Package
When:
August 29, 2019 - September 1, 2019
Points of Interest