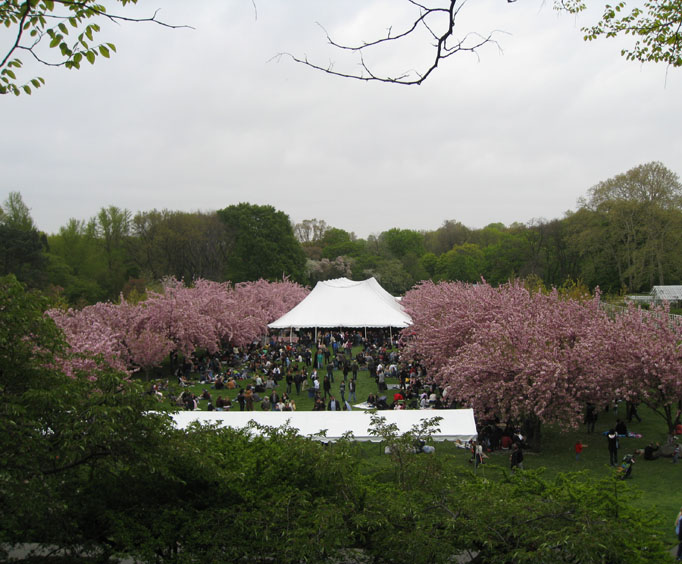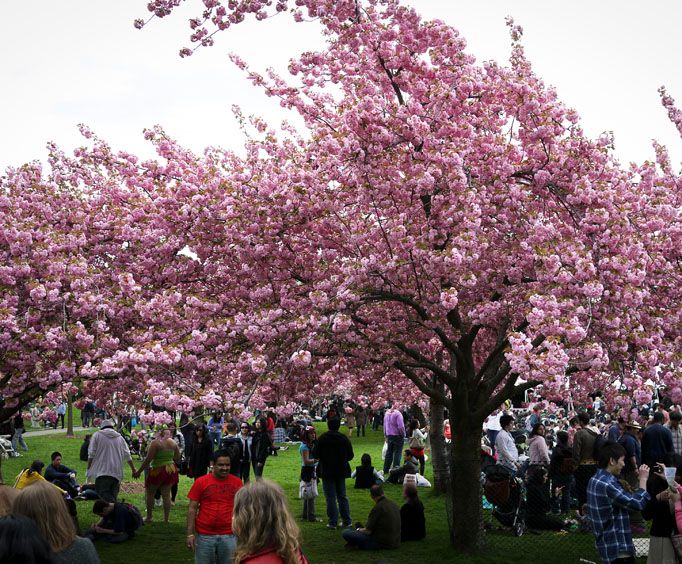 Cherry Blossom Festival at Brooklyn Botanic Garden near New York, NY
1000 Washington Avenue Brooklyn , NY 11225
The
Brooklyn Botanical Garden
Cherry Blossom Festival is one of the largest held in the gardens. It is a two day festival held in late April and early May. The trees bloom in late March, April, thru mid May. They are located in the Japanese Pond and Hill Garden. The festival has Japanese music, dance, art, food, demonstrations, and exhibits.
Those that come to the festival can visit the Japanese Pond and Hill Garden and see the beautiful cherry blossom trees in bloom. Some of the activities of the festival are Japanese drumming, martial arts, sword fighting, fashion shows, Japanese folk dancing, traditional tea ceremonies, floral arranging, how to take care of a bonsai tree, and a tour of gardens with trained staff.
In the Osborne garden, several festival events are held. They have stand up comics, books signings with well know authors, and the chance to draw your favorite Sakura Matsuri sightings. It is called the J-Lounge Manga Journal.
The festival has several activities for children with workshops in origami, taiko drumming, a handmade craft project, and drawing manga characters. A children's recital is held with Suziki recitals and kid's taiko performances. They have the J-Lounge Manga Journal where children can add their artwork to the ongoing and expanding installation.
The Cherry Blossom Festival has a traditional tea festival and several workshops and vendors selling food and consumer goods in the Osborne Garden J Lounge. The Cherry Blossom Festival is a wonderful day trip or stop for adults and children.
Create Your Custom Package
Points of Interest