World Yacht Brunch & Dinner Cruises
Pier 81 W. 41st Street , New York , NY 10036 |
1-800-987-9852

Experience all that New York has to offer by booking one of the amazing World Yacht cruises.

Details

The cruise lasts approximately 2 hours.

The cruise price also includes brunch or dinner and a beverage.

Appropriate for All Ages

Both Cameras and Video Cameras are Permitted

View Schedule

View Menu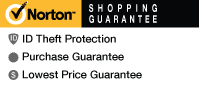 Description
Each cruise ship offers you astounding beauty, luxurious accommodations, and a variety of menu options for your event. Private and public cruises are available through World Yacht, giving you a wide array of possibilities.
Each meal is prepared aboard the ship, ensuring your food is as fresh as possible and you get the most out of your dining experience. Enjoy a fantastic day or night cruise around New York Harbor, and visit the spectacular sites sprouting from New York's shoreline while feasting on a gourmet meal.
The expertise of the onboard chef has created masterpieces for every course of the meal including a duo of salmon appetizer and a filet mignon entrees. Guests can choose an item from each course as a variety of options are available. Make sure to save room for desserts like raspberry almond tart and New York cheese cake. The menu aboard ship changes seasonally, giving you access to the most delectable delicacies and fresh seafood ingredients.
In addition to great food, the dining room floor doubles as a hardwood dance area and you'll be swept away as you turn around the floor to music form the live DJ. The dinner cruise also offers 3 hours of sightseeing fun and enjoyment, taking you out for the best view of the New York skyline, the New Jersey shoreline, and the amazing bridges and beaches surrounding the area.
Options:
World Yacht Brunch Buffet Cruise
Available 5/1/2016 until 10/30/2016 View Detailed Schedule
Wake up to wonderful with the World Yacht Brunch Buffet Cruise. You'll eat a lovely brunch, hear great music, and partake in some great dancing opportunities.
World Yacht Dinner Cruise-Gold Menu
Available 4/30/2016 until 12/30/2016 View Detailed Schedule
Includes a four-course dinner and guests may choose an item from the menu for each course. Ingredients are locally sourced and prepared on board.
MOST POPULAR THINGS TO DO
IN NEW YORK NEW YORK