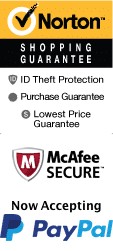 Wall Street, Financial DIST., & One World Trade Center Nyc Complete Walking Tour
Wall Street, Financial DIST., & One World Trade Center Nyc Complete Walking Tour Photos (1)
Experiencing a complete walking tour in New York City, NY, guarantees a memorable day of some of the most iconic buildings, sculptures, museums, and more. This tour includes the Alexander Hamilton U.S. Custom House, built in the 20th century and celebrating its 100th anniversary in 2007. This treasure is one of the most significant historic buildings in the national inventory. One will be amazed at the stunning sight their eyes can behold.
Not only will the experience include a glimpse of one of the most prominent and historical buildings within New York City, but one will have the unique opportunity to view Bowling Green, the Alexander Hamilton U.S. Custom House location.
In its original form, Bowling Green was home to the island's first parade ground and park, and envisioning the merriment that many beheld in the past is quite a beautiful site that one would take with them for a lifetime. Yet another interesting fact is that the first three floors of this historical landmark house the National Museum of the American Indian. The complete walking tour is family-friendly, and amongst the plethora of sights to see, you will spend at least 5 to 10 minutes at each.
The Alexander Hamilton U.S. Custom House is not only known for the building's infamous namesake but includes several historical facts, uses of the building, and decades of beauty created by many artists and architects, dating from the 1800s to the present.
Although the Alexander Hamilton Custom House has been highlighted here, this attraction is only a fraction of the complete tour within the walking tour. The Custom House is quite a sight; however, your eyes will be amazed at the unique history, vibrancy, and spectacular excitement one will experience personally viewing each site in person.
Book Now!