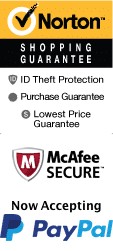 VR World NYC
6604 18th Ave Brooklyn, New York 11204
1-800-987-9852
Chat Now
Looking for a unique and thrilling experience in New York City? Look no further than VR World NYC, an innovative virtual reality entertainment venue in the heart of midtown Manhattan.

As the largest virtual reality entertainment center in North America, VR World NYC features over 50 individual VR experiences, from action-packed games to interactive art installations and beyond. Feel the rush of a high-speed roller coaster, fight off an army of zombies, or explore an alien planet - the possibilities are endless at VR World NYC.

Upon arrival, you'll be equipped with the latest VR gear and given a brief tutorial on how to operate the equipment. From there, you're free to explore the virtual worlds of your choosing. Spend as little or as much time as you'd like in each experience - the choice is yours.

Highlights of VR World NYC include the popular "Beat Saber" game, where you use laser swords to slice through blocks to the beat of music, and "Job Simulator," a comical simulation game that takes place in a future where robots have taken over all jobs.

Not sure where to start? VR World NYC offers curated experiences that highlight the best of what they have to offer. For those looking for a more intense and immersive experience, VR World NYC also offers large-scale, multi-player games that allow you to team up with others and fight your way to victory.

With affordable prices and something for everyone, VR World NYC is a must-visit for locals and tourists alike. Whether you're an experienced gamer or a curious first-timer, you're sure to have a blast at this cutting-edge virtual reality destination.

Experience the future of entertainment at VR World NYC - book your tickets today and get ready to step into your wildest dreams.
Book Now!