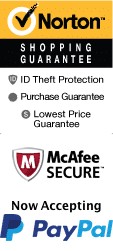 Ultimate Chinatown Walking Food Tour in New York City
102 Hester St New York City, New York 10002
1-800-987-9852
Chat Now


Starting at the iconic Columbus Park, you'll be greeted by your knowledgeable and enthusiastic guide, who will take you on a three-hour journey through the bustling streets of Chinatown. Along the way, you'll sample a wide variety of foods including dumplings, noodles, BBQ pork buns, and egg tarts. You'll also get the chance to discover unique ingredients and learn about the history and culture behind each dish.

With the tour limited to a small group, you'll have an intimate experience, allowing for personalized attention and ample opportunity to ask for recommendations from your guide. All food tastings are included in the price of the ticket, and vegetarians and dietary restrictions can be accommodated with advance notice.

Beyond the food, this tour also offers an opportunity to gain a deeper understanding of the people and culture of Chinatown. Your guide will share fascinating stories and insights about the history of the area, as well as the diverse immigrant communities that have made Chinatown their home.

From the bustling streets packed with vendors and shoppers haggling over the best prices, to the ornate temples and hidden alleyways, this tour provides a unique and immersive experience unlike any other in the city. Whether you're a seasoned foodie looking for a new adventure, or just a curious traveler eager to explore a new culture, the Ultimate Chinatown Walking Food Tour is a must-attend event.

In conclusion, the Ultimate Chinatown Walking Food Tour is a fantastic guide to exploring the vibrant Chinatown scene. It offers a great chance to learn more about the culture, history, and of course, delicious food of Chinatown. Book your spot now to experience the ultimate culinary adventure in New York City!
Book Now!