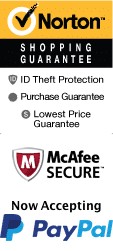 Tribeca Architecture And History Walking Tour
52 Chambers St New York City, New York 10007
1-800-987-9852
Chat Now


This two-hours walking tour provides an expert guide that will lead you through the cobblestone streets of Tribeca, stopping in front of some of the area's most notable landmarks. You will learn about Tribeca's rich history, from its origins as a manufacturing district to its transformation into a bustling residential area. Along the way, you'll visit celebrity homes, famous film locations, and hidden gems that only the locals know. You can expect to walk for around two miles during the tour, so wear comfortable shoes and clothes appropriate for the weather.

The Tribeca Architecture and History Walking Tour highlights the history and architecture of some of the most beautiful buildings in the area. You will see landmark buildings with unique designs, including the Woolworth Building, one of the tallest buildings in the world from 1913-1930. We will visit the American Express Building, designed by Edward Durell Stone, and the Art Deco New York Telephone Company Building and learn how the neighborhood has preserved its historic preservation.

This tour is an unforgettable journey that will leave you with an appreciation of a neighborhood that is truly unique. The passionate and knowledgeable guides will provide you with interesting facts, stories, and tidbits about Tribeca architecture, history, and culture that you wouldn't discover on your own. You'll explore beyond the neighborhood's architecture and learn about the famous residents who have lived in the area.

In summary, the Tribeca Architecture and History Walking Tour is a must-do activity for all visitors who love history, architecture, and culture. With the expert guide leading the way, you will explore the history and architecture of one of New York City's most extraordinary neighborhoods. You won't want to miss this exciting and educational adventure that will leave you with lasting memories and an appreciation for the magic of Tribeca. Book your tour now, and get ready to experience New York City like never before!
Book Now!