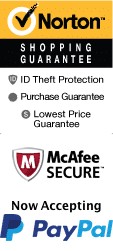 Tour of the Secrets of Grand Central Terminal
89 E 42nd St New York City, New York 10017
1-800-987-9852
Chat Now


Led by an expert guide, the tour takes you through the labyrinthine corridors and hidden nooks of the terminal, revealing fascinating insights into its design and construction. You will learn about the station's historic role in American culture and get a behind-the-scenes look at the daily operations that keep this massive structure running smoothly.

The tour is approximately 90 minutes long and covers over a mile of walking, so comfortable shoes are recommended. Along the way, you will see some of Grand Central's most famous features, such as the Whispering Gallery and the iconic celestial ceiling. You will also discover lesser-known gems, including a hidden tennis court and a former private office of the station's chief electrician.

During the tour, your guide will regale you with stories about the people and events that have shaped the terminal's history, from the Vanderbilt family to the day-to-day operations of the current tenants. You'll learn about the massive renovation project that restored Grand Central to its former glory and made it one of the most beloved landmarks in New York.

If you're a fan of architecture, history, or just love exploring hidden gems, the Secrets of Grand Central Terminal tour is not to be missed. You'll come away with a new appreciation for this iconic building and the vital role it continues to play in the life of New York City.

In conclusion, if you're looking for a unique and fascinating way to explore the heart of Manhattan, book your spot on the Secrets of Grand Central Terminal tour today. You'll discover a side of this historic building you never knew existed and come away with a deeper appreciation for the place that has cemented itself in the hearts of New Yorkers and visitors alike.
Options:
Guided Walking Tour in English
Available Now until 3/31/2024 View Detailed Schedule
Led by a local New Yorker!
Book Now!