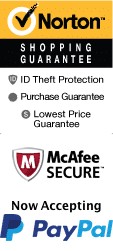 Tour Contrastes De Nueva York
305 W 46th St New York City, New York 10036
1-800-987-9852
Chat Now
Get ready for an adventure unlike any other in the heart of bustling New York City with the Tour Contrastes De Nueva York! Led by a friendly and knowledgeable guide, this tour offers visitors an opportunity to explore the diverse neighborhoods of the city, including Harlem, the Bronx, Queens, and Brooklyn. You'll experience the true flavor of New York, discovering hidden gems and iconic landmarks while learning about the history and culture of the city.

The Tour Contrastes De Nueva York is truly a unique experience, taking visitors through a range of neighborhoods that showcase the vibrant diversity of the city. You'll visit the historic Harlem neighborhood, famous for its soulful music, jazz clubs, and African American culture. You'll also explore the Bronx, home to New York's largest park - Pelham Bay Park, where you can have a relaxing picnic or take a leisurely stroll.

The tour also includes visits to other iconic attractions such as Flushing Meadows Corona Park, known as the home of the US Open tennis tournament, and Prospect Park, Brooklyn's answer to Central Park. Learn about the city's history and architecture while strolling through the streets of Queens, and take in the stunning views of the Brooklyn Bridge while exploring Brooklyn.

This tour typically lasts for six to eight hours, depending on traffic and the number of stops along the route. You'll be traveling in a comfortable, air-conditioned minibus, and you'll have a bilingual guide to provide you with interesting facts and stories about each neighborhood. Additionally, this tour offers the opportunity to stop at local eateries and try delicious food that is unique to each neighborhood.

The Tour Contrastes De Nueva York is perfect for first-time visitors looking to get an in-depth understanding of the city and for locals looking to explore new neighborhoods in their own backyard. With so much to see and learn about in each neighborhood, this tour is sure to be an unforgettable experience for all visitors.

In conclusion, make the most of your trip to New York City by joining the Tour Contrastes De Nueva York. This comprehensive and engaging tour will help you discover the true essence of each unique neighborhood while experiencing the city like a local. Book your tickets today and get ready for an unforgettable adventure!
Book Now!