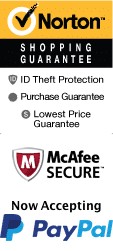 Top of the Rock and 911 Museum in New York
30 Rockefeller Plaza New York City, New York 10112
1-800-987-9852
Chat Now
Looking for an iconic New York City experience? Look no further than the Top of the Rock observation deck and 9/11 Museum combo tour. Located in Midtown Manhattan, take in one of the most stunning views of the city skyline atop the 70th floor of Rockefeller Center. Then pay your respects at the 9/11 Memorial and Museum in Lower Manhattan.

Begin your journey at Rockefeller Center, where you will ascend to the top of the 70th floor for a breathtaking view of the city. With 360-degree panoramic views, you'll be able to spot famous landmarks like the Empire State Building, Central Park, and the Hudson River. On a clear day, you'll even be able to see up to 80 miles away.

After soaking in the views from the Top of the Rock, make your way downtown to the 9/11 Museum and Memorial. The museum is located at the site of the former Twin Towers and is a place of remembrance and reflection. Explore the museum's vast exhibition space and artifacts, including the Last Column and the Survivor Stairs. The Memorial also features the two largest man-made waterfalls in North America surrounded by names of those who lost their lives on 9/11.

The Top of the Rock observation deck typically takes around an hour to experience, while guests typically spend closer to two hours at the 9/11 Memorial and Museum. It is recommended to wear comfortable shoes as you will be walking around both attractions.

The 9/11 Museum and Memorial is well-known for its emotional impact and is a must-see for anyone visiting New York City. This attraction is full of interactive exhibits that tell the story of that fateful day. It's not uncommon for guests to leave the museum in tears due to its powerful exhibits.

Lastly, this combo tour is perfect whether you're visiting New York City for the first time or a longtime fan of the city. Take the tour at your own pace and create lasting memories with your loved ones. Make sure to bring your camera for some memorable snapshots of the city skyline!

In summary, for a truly unforgettable experience in New York City, make sure to visit the Top of the Rock observation deck and 9/11 Museum. Take in the stunning views from the top of Rockefeller Center and pay your respects at the important 9/11 Memorial and Museum. This combo tour is an ideal way to experience some of the city's best-known landmarks and is sure to leave unforgettable memories.
Book Now!