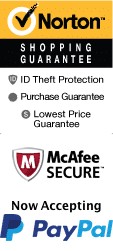 Times Square, Hell's Kitchen Food Tour and Central Park Stroll
7th Ave & W 47th St New York City, New York 10036
1-800-987-9852
Chat Now
If you're a foodie looking for a unique way to experience New York City, the Times Square & Hell's Kitchen Food Tour and Central Park Stroll is for you. This tour takes you through two of the city's most vibrant neighborhoods, filled with eclectic restaurants, bustling markets, and local graffiti art.

You'll start your adventure in Times Square, where a knowledgeable guide will lead you to some of the area's best hidden culinary gems. Sample authentic Italian pizza, artisanal cheeses, and decadent desserts as you explore the colorful streets. Next, you'll head to the Hell's Kitchen neighborhood to taste its diverse food scene. From traditional empanadas to Korean fried chicken, this tour is a culinary journey around the world.

After indulging in the city's food, you'll explore the historic Central Park. A beloved landmark, the park boasts stunning views, tranquil water features, and famous monuments. See popular sites like Bethesda Fountain and Bow Bridge, and learn about the park's rich history as a natural retreat in the heart of the city.

Throughout the tour, your guide will share fascinating insights into the city's culture and history, making this an educational experience as well as a culinary one. You'll meet local chefs and foodie entrepreneurs, gaining a behind-the-scenes look at how New York's iconic cuisine is made.

As one of the world's most exciting cities, New York offers endless opportunities for adventure. But this food tour and park stroll truly captures the essence of the city - a seamless integration of diverse cultures, creative expression, and natural beauty. Don't miss out on this one-of-a-kind experience!
Book Now!