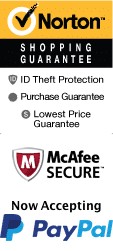 The Story of Brooklyn Heights Tour
209 Joralemon St Brooklyn, New York 11201
1-800-987-9852
Chat Now


Led by an experienced guide, you'll learn all about the vibrant past of Brooklyn Heights, from its origins in the early 1800s to present-day. As you stroll down tree-lined streets, you'll pass by beautiful brownstones and historic landmarks, including Brooklyn Bridge Park, the Promenade, and the iconic Brooklyn Bridge.

The tour takes you through the charming streets of Brooklyn Heights, allowing you to soak up the local atmosphere and learn about the people who have called this neighborhood home over the years. Discover the stories of famous residents, including Truman Capote and Arthur Miller, and learn about the pivotal role that Brooklyn played in the American Revolution.

The Story of Brooklyn Heights Tour is perfect for history buffs, architecture enthusiasts, and anyone who wants to learn more about this fascinating neighborhood. The tour takes place on foot, so make sure to wear comfortable shoes and dress for the weather.

With its incredible history and breathtaking architecture, The Story of Brooklyn Heights Tour is a must-see attraction for anyone visiting Brooklyn. Book your tour today and experience the charm and beauty of this historic neighborhood for yourself.
Book Now!