Clipper City Sailing Cruises

Board a two-masted sailing ship and head out into the waters of New York Harbor for a relaxing sightseeing cruise.

Details

Cruise Lasts Approximately 1.5-2 Hours

Limited Drinks Included in Price

Appropriate for All Ages

Handicap Accessible

Both Cameras and Video Cameras are Permitted

View Schedule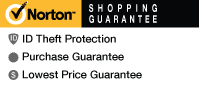 Description
Choose from any one of the incredible cruises aboard Clipper City. Embark on your choice of wonderful sailing voyages and be amazed by the astonishing views you will see. Whether you want a long, relaxing cruise or a wild and fun cruise, you're sure to find just the one best suited for you!
Daytime Statue of Liberty Sail: Take a sailing adventure back in time as you board New York's only tall ship. With two different decks, you're sure find the perfect one to see exactly what you want to see. This 90-minute tour will glide you through the harbor.
Twilight Sail: This venture will take place as night falls upon The Big Apple. Watch as the moon takes the place of the sun behind the Statue of Liberty as you sip on a drink from the full bar. Leave the hustle and bustle of the city behind and enjoy your cruise along the harbor.
Harbor Lights Sail: Bring your friends and enjoy a calm, relaxing 90-minute cruise along the Hudson River. Whether you decide on bringing friends or a loved one, this sail won't disappoint.
Secrets of the City: As you sail along with this cruise, you'll be informed of all the wonderful aspects of New York you probably aren't aware of. You'll learn the city's rich history, its role in our nation, and its continuous growth throughout its years of statehood. Discover why New York is the amazing tourist attraction it is with this hour-long tour.
Jazz Sail: Let Louis Armstrong-era music soothe you on your sailing experience along the Hudson River. This two-hour tour includes the romantic rhythms of jazz music and an incredible view of the New York City skyline. Jazz guitarist Joe Cohn and saxophonist Ian Hendrickson-Smith will lead you through this experience with their incredible musical talents.
Craft Beer Tasting Sail: What better way to sail than while learning all about craft beer and trying some of the best brews around. Urban Oyster brewery experts will introduce you to a whole new world of craft beer. With this sailing experience, you will also get to try five different ales and lagers from New York's premiere brewers along with cheese and awing views of the city.
Clipper Castaways: Aarghh, mateys! Take this two-hour Pirate Sailing adventure where you'll be left saying 'blimey'! Try some of the ship's pirate-themed drinks while aboard and enjoy musicians playing all sorts of wild music. You even have the opportunity to win best costume for a free sail gift certificate!
Lobster & Beer Lovers Sail: This two-hour tour will include Luke's Lobster rolls and a multitude of Coney Island Craft Brews. You won't want to miss out on this tasteful adventure along the waterways of the Hudson.
Burlesque Sail: All aboard Clipper City for this seductive boat ride. The venture includes a skimpy burlesque and variety show and cocktail service from the full on deck bar. For two hours, you will be awed at the sheer wildness of it all.
July 4th Fireworks Sail: Aboard your vessel for this four and a half-hour sail and see a fireworks display like no other. As beautiful fireworks light up the sky, you can eat off the all-you-can-eat barbeque buffet and enjoy the beautiful sights of the Brooklyn Bridge, Governors Island, Ellis Island, the Statue of Liberty, and more.
About Clipper City
The newest and largest addition to the fleet, Clipper City allows guests to sail in style. With the ability to carry up to 134 passengers, she will show guests a good time in Manhattan. The original Clipper City was built as a cargo schooner in 1854, a short time prior to the Civil War. When she was rebuilt and refurbished, she was designed using the same plans for the original. In 1856, the U.S. Nautical Magazine & Naval Journal stated the vessel could sail from Chicago to Port Washington, Wisconsin, a full 115 miles in just seven and a half hours, which was extremely successful for her time period. The ship fell in disrepair and was reconstructed to her original beauty and has been sailing the waters of New York since 2009.
Options:
Clipper City Daytime Statue Sail
Available Now until 12/31/2016 View Detailed Schedule
This 90-minute cruise presents up close views of famous landmarks like the Statue of Liberty, Brooklyn Bridge, and Ellis Island. Take pictures from the raised quarter deck, relax with a drink from the bar, or even assist the crew with tasks on the ship such as raising the sails or even taking a turn at the helm!
Clipper City Twilight Sails
Available Now until 12/31/2016 View Detailed Schedule
From the deck of this Twilight Sail, passengers can witness the sun setting beneath the water as the Statue of Liberty stands proudly in front of the sinking light. Help out the crew, or sit back with a drink from the bar. The evening is yours to enjoy it how you please on this 2 hour nightfall cruise.
Clipper City Craft Beer Sails
Available 10/22/2016 until 12/31/2016 View Detailed Schedule
When you climb on board this vessel, you'll be introduced to several different kinds of ales and lagers. The craft beer experts of Urban Oyster will discuss with you the variety of beers, as you view the incredible sights of the New York City skyline. Enjoy cheese and charcuterie that compliment the taste of beer. This tour lasts approximately 1 hour and 45 minutes.
MOST POPULAR THINGS TO DO
IN NEW YORK