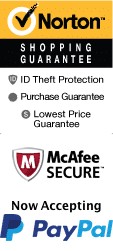 Terrorism, Mafia, and the NYPD - Crime in NYC
Battery Park City New York City, New York 10004
1-800-987-9852
Chat Now


Over the course of approximately 3 hours, you'll visit key locations associated with terrorism, including the site of the 1993 World Trade Center bombing and the 9/11 Memorial and Museum. You'll also explore the neighborhoods of Little Italy and Chinatown, where the Mafia and other organized crime operations have long held sway. With your guide's expert commentary, you'll gain a deeper understanding of the impact of these forces on the city's people and culture, as well as the ongoing efforts to keep New York safe.

Throughout the tour, you can expect to walk approximately 2 miles, so wear comfortable shoes and dress for the weather. You'll also have the opportunity to ask questions and interact with your guide, making for a truly engaging and immersive experience.

But this tour isn't just informative – it's also exciting and entertaining. With its unique focus on the darker side of the city's history, it's sure to leave you with a newfound appreciation for the resilience and strength of New Yorkers. Don't miss your chance to take part in this unforgettable journey through one of the world's most iconic cities.

In summary, if you're looking for a tour that will provide both education and thrills, the Terrorism, Mafia, and the NYPD walking tour is a must-see. With its focus on the fascinating and often-overlooked history of organized crime and terrorism in New York City, it's sure to leave you with a deep understanding and appreciation for the city's ongoing efforts to stay safe and strong. Book your tour today and get ready for an unforgettable journey through one of the world's most dynamic and complex cities.
Book Now!