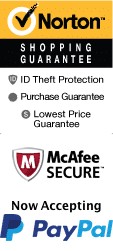 Statue of Liberty Pedestal, Ellis Island and Pre-Ferry Tour
24 State St New York City, New York 10004
1-800-987-9852
Chat Now
Experience the ultimate iconic New York City attraction with the Statue of Liberty Pedestal, Ellis Island, and Pre-Ferry Tour. Get ready to uncover the rich history and breathtaking beauty of the Statue of Liberty and Ellis Island. This tour offers the experience of a lifetime while learning about the past, present, and future of America's greatest symbols of freedom and democracy.

The activity commences at Battery Park, where you will board a ferry to Liberty Island, home of the great Lady Liberty. As you step off the boat, you'll feel an immediate sense of awe when greeted by the towering statue. You will then have the opportunity to climb the pedestal to enjoy the panoramic views of the New York City skyline and harbor.

After the Statue of Liberty visit, the tour continues to Ellis Island, the gateway to America for countless immigrants. You will have the chance to immerse yourself in the fascinating history and personal stories of the island's former residents through interactive displays, films, and exhibits. Spend hours roaming around and relive the journey of American immigrants.

This walking tour offers a unique insight into the history of America and its people, unlike any other tour in New York. The knowledgeable guide will accompany you throughout the trip, sharing interesting anecdotes and key landmarks. To ensure your comfort throughout the tour, we recommend that you wear comfortable shoes and bring a camera to capture the stunning scenery and iconic landmarks.

The Statue of Liberty Pedestal, Ellis Island, and Pre-Ferry Tour cannot be missed on any trip to New York City. The tour offers the perfect experience to explore the fascinating backstory of America and its diversity. Amidst the hustle and bustle of the city, this tour offers a place of pure peace that makes for a great escape for the soul. Make sure to book your tickets now and get ready for the adventure of a lifetime.

In conclusion, the Statue of Liberty Pedestal, Ellis Island, and Pre-Ferry Tour is an unforgettable experience that offers you a deeper insight into America's history and diversity. This tour provides a perfect opportunity to not just witness America's iconic attractions but to become a part of it for a day. With engaging and knowledgeable guides, you will get the chance to explore the fascinating histories that the Statue of Liberty and Ellis Island holds. Book now and join us for an experience that you will cherish forever.
Book Now!