Statue of Liberty by Night Cruise
Description
The one hour Statue by Night Cruise takes you from the South Street Seaport and across New York Harbor to experience the beauty and wonder of The Big Apple lit up at night.
The cruise boat you will travel in has both indoor and outdoor viewing areas, making this a great cruise to enjoy in any weather. You will be treated to a complimentary champagne toast as you approach the Statue of Liberty, and an open cash bar is available for you to relax with your choice of cocktails throughout the cruise.
Detailed Tour Itinerary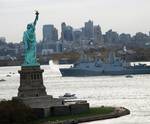 Drive By
Drive By
Statue of Liberty
The Statue of Liberty in New York City is the famed gift from France that served as the symbol of America to millions of immigrants and citizens alike was erected in New York Harbor in 1886.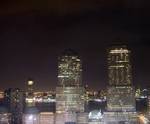 Drive By
Drive By
World Trade Center Site
See history in the making as the construction cranes rise from the World Trade Center site where, once completed, One World Trade Center will be 1,776 feet tall!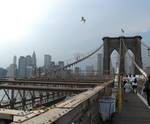 Drive By
Completed in 1883, the iconic Brooklyn Bridge is one of the oldest suspension bridges in the United States, and the view from underneath is unlike anything you've ever seen.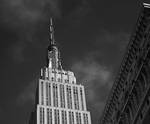 Drive By
Drive By
Empire State Building
Built during the American Great Depression in 1930, the Empire State building has 102 floors and 6,500 windows, and is considered one of the Seven Wonders of the Modern World by the American Society of Civil Engineers.
Stops may change due to traffic, weather, maintenance, etc.
The Statue by Night Cruise is among the most amazing sightseeing experiences available in New York City, and is the perfect way to end a fun day in New York City. This is not to be missed on your trip to the Big Apple!
Reviews
This was a great way to see the city at night. It was a great cruise to go on





-- Amanda - Chicago

This is just an awesome cruise. It is so different to see liberty in the evening sky as opposed to daytime. If your in new york a must do.





-- Ilona

While short, the cruise was a lot of fun. It's a good atmosphere on the boat and the views regardless of the weather are great. The crew are friendly and accommodating and there is plenty of viewing space on the boat. There is a cash bar open with some merchandise and snacks also that the crew may not mention at the start but is open for the whole cruise.





-- Jasmine Tern - Calgary, Alberta

NEW YORK NY
HOTELS & VACATION PACKAGES
MOST POPULAR THINGS TO DO
IN NEW YORK NEW YORK