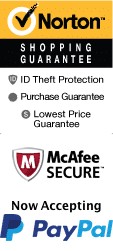 Spyscape Admission Ticket
928 8th Ave New York City, New York 10019
1-800-987-9852
Chat Now
If you're a fan of spies and espionage, then SPYSCAPE in New York City is the perfect attraction for you. This interactive museum and experience is located in Manhattan and offers visitors the chance to test their spy skills, learn about real-life spies and their missions, and even undergo a personalized spy assessment.
One of the main highlights of SPYSCAPE is the interactive exhibitions, including challenges that test visitors' skills in cryptography, surveillance, hacking, and more. You'll also have the chance to learn about some of the most famous spies in history, such as James Bond author Ian Fleming and real-life MI5 double agent Kim Philby. The museum also features interactive installations like a laser tunnel and a scanning station where visitors can discover the spy role they're best suited for.
A typical visit to SPYSCAPE takes about two hours. The attraction is located in midtown Manhattan, just a short walk from Times Square. Visitors can explore the museum at their own pace, but tours led by former intelligence operatives add an extra level of engagement. Wear comfortable shoes, as there is some walking involved in the interactive challenges.
One of the unique things about SPYSCAPE is the personalized spy assessment that each visitor undergoes. After completing various challenges and exhibits, you'll receive a personality profile that assesses which of the world's spy agencies you'd be best suited for. The experience is immersive and engaging, and it's sure to be a highlight of your visit to New York City.
For those interested in the history of espionage, SPYSCAPE has plenty to offer as well. The museum has a collection of artifacts spanning centuries of spy history, including a letter written by George Washington about a secret mission during the American Revolution. Each exhibit is carefully curated and designed to educate visitors on the often-hidden world of intelligence agencies.
In conclusion, if you're looking for a unique and engaging experience in New York City, SPYSCAPE is a must-visit attraction. Whether you're a fan of James Bond or simply intrigued by the world of espionage, there's something for everyone at this interactive museum. Book your ticket today and discover your inner spy.
Frequently Asked Questions for Spyscape Admission Ticket:
Approximately how long could a customer plan to spend at Spyscape Admission Ticket?

Most guests spend a few hours exploring the museum.

Is Spyscape Admission Ticket handicap accessible?

Yes.

Is photography & video recording allowed?

Yes.

For what ages is Spyscape Admission Ticket appropriate?

Great for all ages.
Book Now!