Spirit of New York Lunch and Dinner Cruises
Pier 61 New York, NY 10011
1-800-987-9852
Description
Spirit of New York Lunch and Dinner Cruises Photos (12)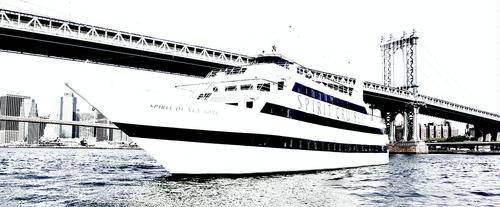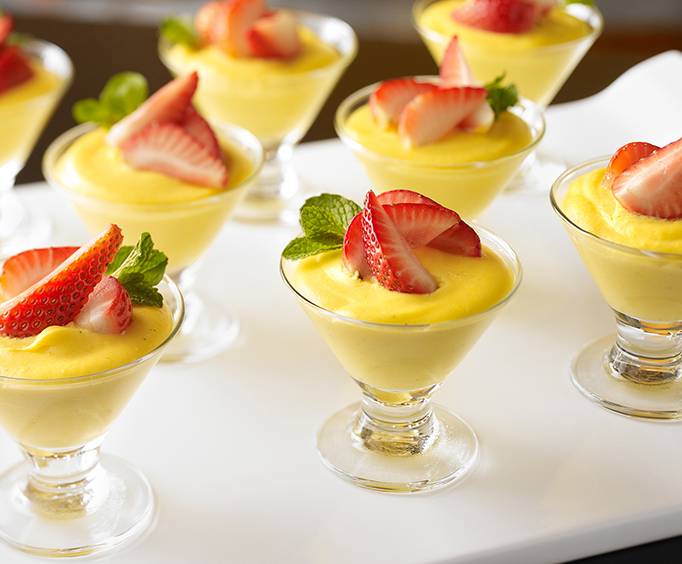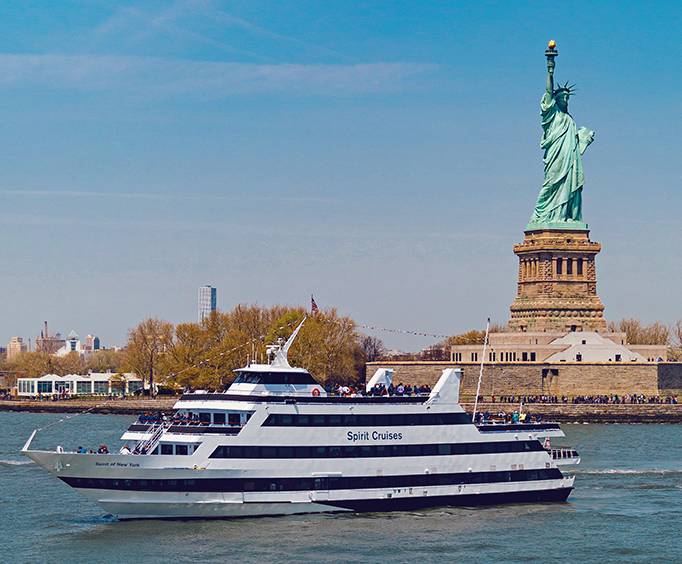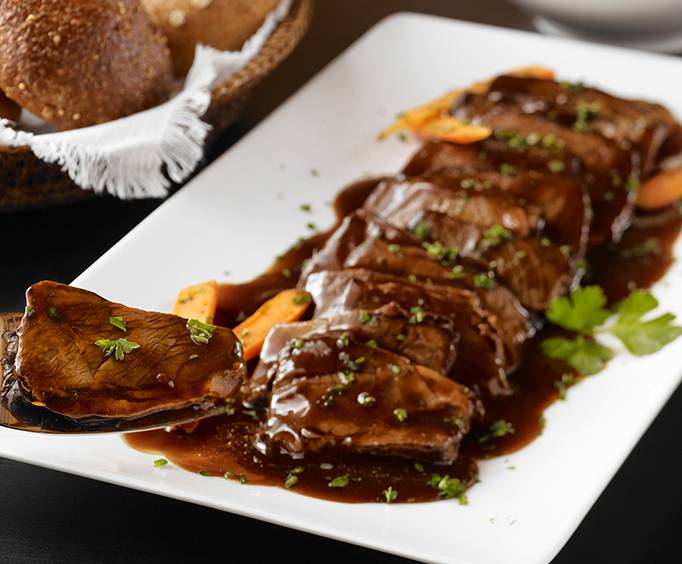 Spend an afternoon or evening with the Spirit of New York Lunch & Dinner Cruises, taking in all the incredible harbor views of Manhattan from the Hudson River, dining on gourmet cuisine and enjoying first class entertainment.
Depart from Chelsea Piers on the west side of Manhattan and dine with family and friends as you enjoy mouthwatering foods from the buffet which features a variety of delicious options, perfect for all kinds of picky or non-picky eaters. After a filling meal, take a stroll through one of the three spacious, climate controlled interior decks where you can gaze at the gorgeous city scape through the panoramic windows or feel the wind in your hair atop the open-air roof deck.
Soak up the sights and sounds of New York City as you float by world famous landmarks such as Ellis Island, the Statue of Liberty, the World Trade Center Site and many more.
The Spirit of New York Lunch & Dinner Cruises are custom designed to offer guests the most beautiful harbor views, a delectible meal and world class entertainment for an unbeatable experience cruising the waters of New York City.
Dress Code
Appropriate attire for the dinner cruise includes slacks and a jacket for men. Appropriate dinner cruise attire for women is a skirt or a dress. Collarless t-shirts, jeans, shorts or sneakers are not allowed. For all other cruises, casual attire is fine.
Seating Arrangements
The Spirit of New York features cruise style seating. The majority of tables accommodate four to eight people and guests are sometimes seated with other parties.
About the Spirit of New York
This exquisite yacht has been newly renovated to feature bright, colorful lighting, modern accents and contemporary table settings for a fun, high energy experience. The ship boasts a rooftop lounge with comfortable seating and a full bar as well as two large decks, perfect for strolling and picture taking. An additional three full service bars are located throughout the cruise ship as well as lighted dance floors, a DJ booth and panoramic windows. The ship's capacity is 600.
Sights to See
Williamsburg Bridge: A suspension bridge that connects Manhattan and Brooklyn.
Governor's Island: A 172-acre island that is home to Castle Williams, one of the forts built in the early 19th century to protect New York City from attack
Ellis Island: Home to the museum of immigration and also features the Ellis Island Immigrant Hospital on the south side of the island.
Colgate Clock: An impressive, octagonal clock facing that faces the Hudson River. It was built in 1924 and has a diameter of 50 feet.
Brooklyn Heights: A prominent residential neighborhood in New York City.
Brooklyn Bridge: One of the oldest cable/suspension bridges in the United States. It measures 1,595.5 feet across.
New Jersey Central Railroad Terminal: One of five passenger railroads on the Hudson River during the 19th and 20th centuries. It has been added to the New Jersey Register of Historic Places.
World Trade Center Site: Previously known as Ground Zero and former site of the World Trade Center which was destroyed on September 11, 2001.
South Street Seaport: A designated historic district featuring early 19th century restored buildings.
Manhattan Bridge: A suspension bridge with a total length of 1,470 feet. It connects Lower Manhattan and Brooklyn.
Battery Park City: A 92-acre community adjacent to Battery Park which is a 25-acre park named for the artillery batteries that were originally there to protect the settlement behind them that is New York City today.
Statue of Liberty: Historic monument that stands on Liberty Island in New York Harbor. It represents the Roman goddess of freedom and was a gift to the United States from France.
Spirit of New York Lunch Cruise
Includes admission on the Spirit of New York Lunch Cruise.
Spirit of New York Dinner Cruise
Includes admission on the Spirit of New York Dinner Cruise.
Reviews
5.0 | 7 reviews
Sue
NJ
✓
Verified Traveler
We went on an august evening and the service was excellent, the entertainment was very very good and the sights were incredible. Everyone was snapping pictures of the waterfall, statue of liberty and the downtown buildings.
Howard Coke
NY
✓
Verified Traveler
The entertainment was really cool. It was like a family affair. We meet new people,everyone was really enjoying themselves. It was really a spirit of new york.
Linda
Secaucus
✓
Verified Traveler
I was on a lunch cruise this afternoon, had a fun time. Food and service were great, amanda took great care of us. Thank you,
Dennis
Clifton, NJ
✓
Verified Traveler
This cruise was the perfect venue to wine and dine my significant other. The ambiance was so romantic. Everything was spectacular. I can't wait to cruise again with the bateaux. Needless to say, my girlfriend was above and beyond pleased with the whole experience. Fantastic staff too!
Book Now!