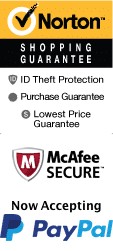 Special: 60-Minute Statue of Liberty Sightseeing Cruise
299 South St New York City, New York 10002
1-800-987-9852
Chat Now
Get ready to step into the world of magic and wonder at the Sleep No More show in New York City. This interactive theatrical production takes place at the McKittrick Hotel and is unlike anything you've ever experienced before. You will be taken on a journey through various rooms and corridors, each with its own unique story, and interact with the characters as the plot unfolds. With no dialogue and an intriguing mix of dance, music, and immersion, it's a show that will leave you breathless and yearning for more.

From the moment you enter the McKittrick Hotel, you will feel like you've been transported to another world. You'll be given a mask to wear, and the darkness of the hotel will envelop you. As you make your way through the various rooms, you'll encounter a variety of scenes, some of them bizarre and unsettling, others filled with beauty and poetry. You'll be free to explore and interact with the characters in each room, making for a completely unique experience every time you attend.

The show lasts for approximately 2-3 hours, and during that time you'll be on your feet, exploring the various rooms. With limited dialogue, it's an experience that relies heavily on visual storytelling, so make sure you're dressed comfortably and ready to move. The masks, given to each guest, are more than just an accessory – they are a way to make you feel like you're a part of the show, blurring the lines between audience and performer.

Sleep No More is not for the faint of heart. It can be intense and emotional, and some scenes may be unsettling. But it's an experience that will leave a lasting impression on you and make you see theater in a whole new light. It's no wonder that it's been hailed as one of the most innovative and immersive theatrical productions of all time.

The history of Sleep No More is also fascinating, adding to the allure of the show. It was created by British theater company Punchdrunk, and first premiered in London in 2003. Since then, it's been performed in various cities around the world, including New York City, where it's been running since 2011. The McKittrick Hotel is a perfect setting for the show, with its mysterious and haunting vibe that adds to the overall experience.

In conclusion, if you're looking for a truly unique and immersive theatrical experience, Sleep No More is not to be missed. From the moment you enter the McKittrick Hotel, you'll be transported to another world, where nothing is quite as it seems and every corner holds a new surprise. Step into the world of Sleep No More and prepare to be captivated.
Book Now!