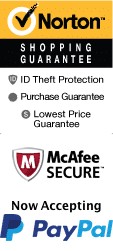 SoHo, Little Italy and Chinatown - Food and Culture Tour
Mulberry Street New York City, New York 10012
1-800-987-9852
Chat Now
If you're looking for a day filled with cultural diversity and delicious food, a visit to SoHo, Little Italy, and Chinatown in New York City is a must-do activity. This guided tour takes you through three of the city's most vibrant neighborhoods, each with its own unique flair.

In SoHo, you'll walk down cobblestone streets lined with storefronts selling everything from high-end fashion to one-of-a-kind art pieces. Little Italy is famous for its authentic Italian cuisine, where you can grab a cannoli or a slice of pizza at one of the many family-owned eateries. In Chinatown, you'll be transported to a different world with the bustling markets and colorful storefronts, offering traditional Chinese cuisine and unique gifts and souvenirs.

This 2-hour walking tour is perfect for those who want to experience the heart of New York City and learn about the history and culture of these different ethnic communities. Your experienced guide will take you to must-see landmarks and share fascinating stories and facts about each neighborhood along the way.

The tour starts in Soho, where you'll stroll past landmark buildings and designer shops. You'll then head to Little Italy to taste delicious Italian food while learning about the neighborhood's history as a hub for Italian immigrants. The final stop is in Chinatown, where you'll enjoy the vibrant energy of the bustling markets and hear about the area's significance in the city's history.

From browsing for unique souvenirs and experiencing local foods to learning about each neighborhood's distinct history, this tour offers a unique and enjoyable way to explore the diversity and culture that the city has to offer.

Don't miss out on this opportunity to explore the vibrant streets and diverse cultures of SoHo, Little Italy, and Chinatown. Book your tour now and experience the magic of New York City.
Book Now!