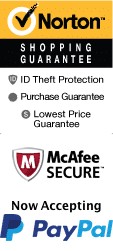 Small Group Walking Tour of Greenwich Village
385 6th Ave New York City, New York 10014
1-800-987-9852
Chat Now

Family friendly

Led by a local guide

Perfect introduction for first-time visitors

Explore the local streets on a walking tour of the city

Duration: 2 hours

Schedule
The Small Group Walking Tour of Greenwich Village is a must-do activity for those who love exploring the rich culture, history, and architecture of New York City. This tour is conducted in the vibrant Greenwich Village neighborhood and is a top-rated activity on Vacations Made Easy.
During this tour, visitors will explore some of New York City's most famous landmarks, including Washington Square Park, the Stonewall Inn, and MacDougal Street. Visitors will also have the opportunity to visit some of the area's famous gourmet food shops, charming cafes, and bars that have played host to famous artists and musicians throughout history.
This tour is perfect for those who want to soak up the history and culture of Greenwich Village while enjoying a leisurely stroll. Customers will be accompanied by a knowledgeable guide who will provide insider knowledge of the area. The tour requires an average walking distance, so comfortable shoes are recommended.
The tour typically lasts for 2 hours. The guide will narrate the tour, sharing highlights of the neighborhood's rich history and pointing out hidden gems as guests walk by. Along the tour, guests will sample some of the area's famous food, including mozarella cheese from Faicco's Italian Specialties and pizza from Joe's Pizza.
Greenwich Village has a colorful history, and guests will learn all about it on this tour. The neighborhood was once home to artists and musicians such as Bob Dylan, Jimi Hendrix, and Edgar Allan Poe. The neighborhood also played a vital role in the struggle for LGBTQ+ rights, with the Stonewall Inn serving as an important landmark in the fight for equality.
In summary, the Small Group Walking Tour of Greenwich Village is an unforgettable activity that visitors must experience when visiting New York City. Guests will explore the neighborhood's famous landmarks, food, and history while enjoying a leisurely walk in a charming and vibrant area. This tour provides a unique glimpse into New York City's storied past and is highly recommended for those who wish to explore the city beyond its bustling streets.
Book Now!