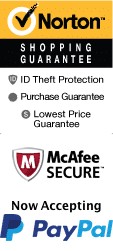 Skip the Line NYC Speakeasy Walking Tour Ticket
102 Norfolk St New York City, New York 10002
1-800-987-9852
Chat Now


This walking tour spans about three hours and covers around one and a half miles. Wear comfortable shoes and come with an open mind, ready to learn about a fascinating time in American history. A knowledgeable guide will lead you through the cobblestone streets, regaling you with tales of the speakeasy culture, the exploits of notorious gangsters, and the struggles of ordinary New Yorkers during the 1920s and '30s. Your guide will point out the secret entrances and give you fascinating insights into the city's nightlife of the past.

As you visit the speakeasies, you'll have the opportunity to purchase drinks and mingle with the other members of your group. Chat with your fellow tour-goers and compare notes on your favorite cocktail. You'll receive the Royal Treatment in these hidden gems, which are teeming with atmosphere and history.

During the tour, you'll have the chance to try a variety of specialty drinks and nibble on snacks as you learn about the landmarks and architecture of Greenwich Village. You'll see a vast array of significant sites, including the Washington Square Arch, the Provincetown Playhouse, and the historic Washington Mews.

This tour isn't just for history buffs or cocktail enthusiasts – anyone with an interest in American culture is sure to enjoy this unique experience. The tour is fun and informative and provides a glimpse into what life was like during Prohibition Era New York. By the end of the tour, you'll feel as though you've traveled back in time and have seen New York in a brand new light.

Get your tickets now for the Skip the Line NYC Speakeasy Walking Tour and discover the hidden secrets of this one-of-a-kind city. This tour is suitable for adults aged 21 and over who are looking for a fun and informative way to spend an evening in New York City. Follow your guide, relax, and enjoy as you explore one of the city's most fascinating neighborhoods. Don't miss out – book your spot today and join us for an unforgettable experience!
Options:
Lower East Side Speakeasy Tour
Available 10/3/2023 until 12/30/2023 View Detailed Schedule
Lower East Side Speakeasy Tour: Take a walk through the most pedestrian friendly streets of Manhattan. speakeasies,grab 2 to 3 drinks and indulge yourself into the roaring 1920s
Book Now!