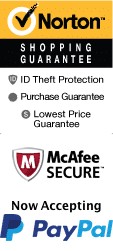 Shopping in NYC - Curated by a Personal Stylist
180 W Broadway New York City, New York 10013
1-800-987-9852
Chat Now
If you're a shopaholic, there's no better place to indulge your passion than New York City. With its countless shopping meccas, New York is a dream come true for any shopping enthusiast. From luxury boutiques to thrift stores, the city is brimming with options to satisfy your every need. And the best part? You can do it all in one day!

First up - the iconic Fifth Avenue. Known as one of the most luxurious shopping strips in New York, Fifth Avenue offers a plethora of high-end brands like Gucci, Prada, and Tiffany & Co. But don't worry, budget shoppers - there's something for you here too! You can find affordable stores like Zara and H&M, as well as iconic department stores like Saks Fifth Avenue and Bergdorf Goodman.

Next, head to Brooklyn for some indie shopping. Williamsburg is a must-visit for any shopper looking for handmade, unique items. Here, you'll find stylish boutiques selling everything from vintage clothing to artisanal soaps and handmade jewelry. Pop into the Artists & Fleas market for independent designers and vintage finds, or head to Beacon's Closet for gently used clothing at unbeatable prices.

No shopping trip to New York is complete without a visit to SoHo. This bustling neighborhood is filled with trendy stores and designer boutiques, making it the perfect spot for fashion lovers. Stroll down Broadway and explore stores like Uniqlo, Topshop, and Kate Spade, or pop into boutiques like Aritzia and Theory. Don't forget to snap a photo under the iconic murals and street art scattered throughout the area!

If you're looking for a deal, look no further than the massive Century 21 department store in Lower Manhattan. This massive store offers designer brands at discounted prices, so you can snag that YSL bag at a fraction of the price.

Finally, end your day of shopping at the iconic Macy's department store in Herald Square. This massive store offers everything from clothing to housewares to beauty products, making it a one-stop-shop for all your needs. The historic building also boasts stunning architecture, so make sure to take in the stunning surroundings before you leave.

In conclusion, a shopping trip to New York City offers something for every type of shopper. Whether you're looking for high-end luxury or indie finds, the city has it all. So put on your comfiest shoes and get ready to shop 'til you drop - the Big Apple is waiting for you!
Book Now!