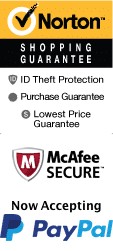 See 30 Top New York Sights! Fun Local Guide! (Kids Free!)
1071 5th Ave New York City, New York 10128
1-800-987-9852
Chat Now
Are you planning a trip to New York City? If so, you won't want to miss out on the opportunity to experience See 30 Top New York Sights: Fun Local Guide, Kids Free! This activity will take you through the city's top attractions, giving you a chance to see all the sights and sounds that make New York one of the most iconic cities in the world.

Starting in the heart of Times Square, you'll embark on a journey led by a knowledgeable local guide who will take you through the streets of Manhattan. This 5.5-hour tour includes stops at the Empire State Building, the Statue of Liberty, the Brooklyn Bridge, Central Park, and many other iconic landmarks. You'll have the opportunity to snap pictures, learn about the city's history, and experience the culture that makes New York so unique.

This walking tour is perfect for those who want to experience the city up close and personal. You'll be on foot for most of the tour, so comfortable shoes are recommended. This tour is family-friendly and kids under 12 get in for free! With so much ground to cover, this tour is not for the faint of heart; be prepared to walk several miles and climb stairs to get the best views.

The history and highlights of this tour are truly awe-inspiring. Each stop on the tour has its own unique backstory and significance, which your guide will share with you. For example, did you know that artists like John Lennon and Yoko Ono used to live at The Dakota, one of the most famous apartment buildings in New York City? Or that The Empire State Building was once the tallest building in the world? Your guide will share these fascinating facts and many more as you explore the city.

In summary, See 30 Top New York Sights: Fun Local Guide, Kids Free! is the perfect way to experience the city in a fun and educational way. With a knowledgeable guide leading the way, you will explore all the top landmarks and learn about the rich history and cultural significance of each. If you're planning a trip to New York City, this tour is a must-see attraction that should be at the top of your list!
Book Now!