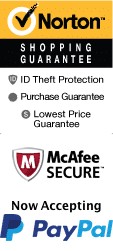 Prospect Park Tour
10 Grand Army Plaza Brooklyn, New York 11238
1-800-987-9852
Chat Now
If you're looking for a fun way to soak up the sun in New York City, then you'll definitely want to check out the Prospect Park Tour. A professional guide will take you on a three-hour tour of the famous Brooklyn park, highlighting all its must-see sights and unique features.

Throughout the tour, you'll get to experience the stunning natural beauty of the sprawling 585-acre park. You'll stroll along the winding pathways, take in breathtaking views of the lake, and marvel at the variety of plants and wildlife. You'll also learn about the fascinating history of Prospect Park and its impact on the surrounding community.

Aside from the natural beauty, there are also several noteworthy locations within the park. The grand entrance of the park, Grand Army Plaza, is an impressive sight to see. You'll also get to visit the peaceful Rose Garden, the early 20th-century Boathouse, and the beautiful Long Meadow. Plus, the tour will stop at several spots where you can take some fantastic photos to remember the day.

The tour is suitable for all ages and fitness levels, as the pace is leisurely and the walking distance is around 3 miles. Be sure to wear comfortable walking shoes and bring a camera to capture the stunning scenery.

Perhaps the best part of the tour, apart from the beautiful park, is the local guide who will accompany and share many interesting stories about the park and the surrounding community. You will not want the tour to end as our guide keeps you entertained with anecdotes and stories related to the park.

In summary, if you're looking for a fun and informative way to explore one of the most beautiful parks in New York, then you absolutely do not want to miss the Prospect Park Tour. Trust us, you will leave feeling refreshed, relaxed, and with a new appreciation for this stunning city oasis. Don't wait another minute, book your spot now and get ready for an unforgettable experience!
Book Now!