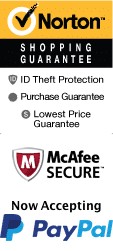 Prohibition Pub Crawl East Village
The Prohibition Pub Crawl is a guided walk through New York City's East Village, a neighborhood in Manhattan. It takes visitors to historically significant sites from the city's first ten years of alcohol prohibition and beyond—bars, restaurants, and other establishments that had served as a refuge for people looking for drinks and fun at a time when vice was unforgivable.
A private organization and tickets to run the event must be purchased in advance. It includes a narrated bus tour of the neighborhood, while a guide offers live commentary on the history of the drinking culture in this part of Manhattan. The time lasts approximately 90 minutes and concludes with an optional after-party at several East Village bars that offer participants discounted drinks.
The Prohibition Pub Crawl has been featured in "New York" magazine and on the television show "The Today Show." It is cited by the New York City Tourism Board and was awarded a Certificate of Excellence Award by TripAdvisor. At the same time, TripAdvisor's website has also listed it as a Top Thing to Do.
The idea for the Prohibition Pub Crawl emerged in November 2006, when founder Lauren Simmons organized a small pub crawl with friends through New York City's East Village, with stops at several historical bars. The event was successful, so Simmons teamed up with fellow prohibition enthusiast David Shenaut to create an event that would allow more visitors to participate. After extensive research, the company was established in 2007 and took place on October 27 that year. In 2008, the Prohibition Pub Crawl began to run for ten consecutive days and has since grown in popularity. The event now draws around 6,000 visitors every year.
Book Now!