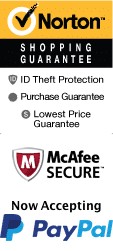 Private Walking Tour: Jewish Lower East Side
174 E Broadway New York City, New York 10002
1-800-987-9852
Chat Now
Looking for a unique and unforgettable experience in New York City? Look no further than the Private Walking Tour of the Jewish Lower East Side. This tour offers an up-close and personal view of one of New York's most historic neighborhoods and offers guests the opportunity to uncover the rich history and culture of Jewish immigrants in the city.

During this walking tour, guests will be led by a knowledgeable guide through the streets of the Lower East Side, where they will discover the iconic landmarks and attractions of the neighborhood. Along the way, guests will learn about the incredible history of the area, which includes the arrival of European Jews in the late 1800s, the rise of tenement living, and the emergence of a thriving Yiddish theater scene.

The tour is approximately two hours long and covers a distance of approximately 1.5 miles. Guests should wear comfortable shoes, as they will be walking through a variety of terrain, including paved sidewalks and uneven cobblestone streets. Additionally, guests should dress appropriately for the weather, as this tour operates rain or shine.

Throughout the tour, guests will have the opportunity to visit a range of historical sites and attractions, including the 1887 Eldridge Street Synagogue, which is one of the first synagogues built in the United States. Guests will also see the iconic Tenement Museum, which provides a fascinating glimpse into the daily lives of the neighborhood's early residents.

What sets this tour apart from others is the personalized experience it offers. As a private tour, guests can rest assured that the focus will be entirely on their interests and needs. The tour is perfect for families, groups of friends, or anyone interested in learning more about the history and culture of New York City.

In summary, the Private Walking Tour of the Jewish Lower East Side is a unique and unforgettable experience that is sure to leave guests with a newfound appreciation for the history and culture of this iconic New York neighborhood. Book your tour today and uncover the rich history that lies just beneath the surface of the city.
Book Now!