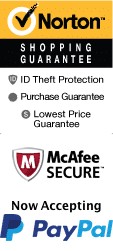 Private Statue of Liberty and Ellis Island Tour
1 Bowling Green New York City, New York 10004
1-800-987-9852
Chat Now
Embark on a journey to the famous Statue of Liberty and Ellis Island with a private tour that's perfect for those seeking an exclusive experience. Located in New York City, this tour offers an up-close and personal look at some of the most iconic landmarks in the United States.

During this tour, you'll witness the Statue of Liberty in all its grandeur and learn about its fascinating history from a private guide. You'll also visit Ellis Island, which was once the gateway for millions of immigrants who came to America seeking a better life. This tour provides a unique opportunity to explore these historic sites without the crowds and lines that are typically associated with visiting these locations.

The tour begins with a private ferry ride to Liberty Island, where you'll have access to the statue's pedestal and observation deck. From there, you'll take in breathtaking views of the New York City skyline and the harbor. Your guide will regale you with stories of the statue's design, construction, and significance as a symbol of freedom and democracy.

Next, you'll continue on to Ellis Island, where you'll explore the historic immigration center and museum. You'll learn about the millions of people who passed through Ellis Island, and the journey they took to make it to America. Your private guide will provide insight into what life was like for immigrants during that time and the impact they had on American culture.

Throughout the tour, you'll have the luxury of a knowledgeable guide who can answer all of your questions and tailor the experience to your interests. The tour lasts approximately three hours and, as a private tour, is designed to be flexible and accommodating.

This tour is perfect for anyone who wants to experience the Statue of Liberty and Ellis Island without the hassle of large crowds. The private tour allows visitors to appreciate the historic landmarks at their own pace, with a knowledgeable guide providing a personalized experience. Whether you're a history buff or simply looking for a unique way to experience New York City, this private tour is a must-do activity.
Book Now!