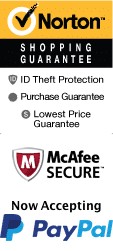 Open Top Sprinter Full-Day New York City Tour
5th Ave between 50th and 51st Streets New York City, New York 10022
1-800-987-9852
Chat Now


The tour starts at the bustling Times Square and then takes you through some of the city's most famous neighborhoods like Greenwich Village, SoHo, and Little Italy. You'll see the towering skyscrapers of the Financial District, and the historic architecture of the Brooklyn Bridge. But the highlight of this tour is a ferry ride that takes you to Liberty Island and Ellis Island, where you'll see the legendary Statue of Liberty up close.

The Open Top Sprinter Full Day Tour is an all-day adventure, lasting approximately nine hours, making it perfect for visitors who want to maximize their time in the city. The tour starts at 9:00 am, so make sure to arrive at least 15 minutes early. The tour will end at approximately 6:00 pm in the same location as the beginning. Don't forget to wear comfortable shoes and clothing, as this tour will require some walking.

This tour features several narrated stops where you will have the opportunity to get out of the vehicle and take pictures. Plus, the open-top allows you to soak in the unique ambiance of New York City. The tour also includes lunch in Little Italy, where you'll get the chance to taste some of the city's most delicious pizza.

New York City was one of the earliest cities to develop in North America, so it has a fascinating and complex history. During this tour, you'll learn about how the city has evolved over the centuries, from its early beginnings as a Dutch colony to its present-day status as one of the world's most influential and dynamic cities. You'll also learn about some of the famous artists and writers who have called the city home, like F. Scott Fitzgerald, Truman Capote, and Andy Warhol.

In conclusion, if you want to experience the passion and excitement of New York City, then the Open Top Sprinter Full Day Tour is the perfect way to do it. With this tour, you'll see the city's most famous landmarks and learn about its rich history all in one day. So, what are you waiting for? Book your tickets now, and get ready for an adventure that you'll never forget!
Book Now!